After the satyricon jury selects the statutory awards, it's time to award special prizes from Partners and Funders.
One of the special prizes is traditionally awarded by the Mayor of Legnica, Tadeusz Krzakowski. As in the previous year, he awarded the work of Cuban artist Aristides Esteban Hernadez Guerrero, better known by his pseudonym ARES. The choice was made without knowing who the author of the work was. The Cuban's work hits hard on the ubiquitous online hegemony and is very telling and timely in its subject matter.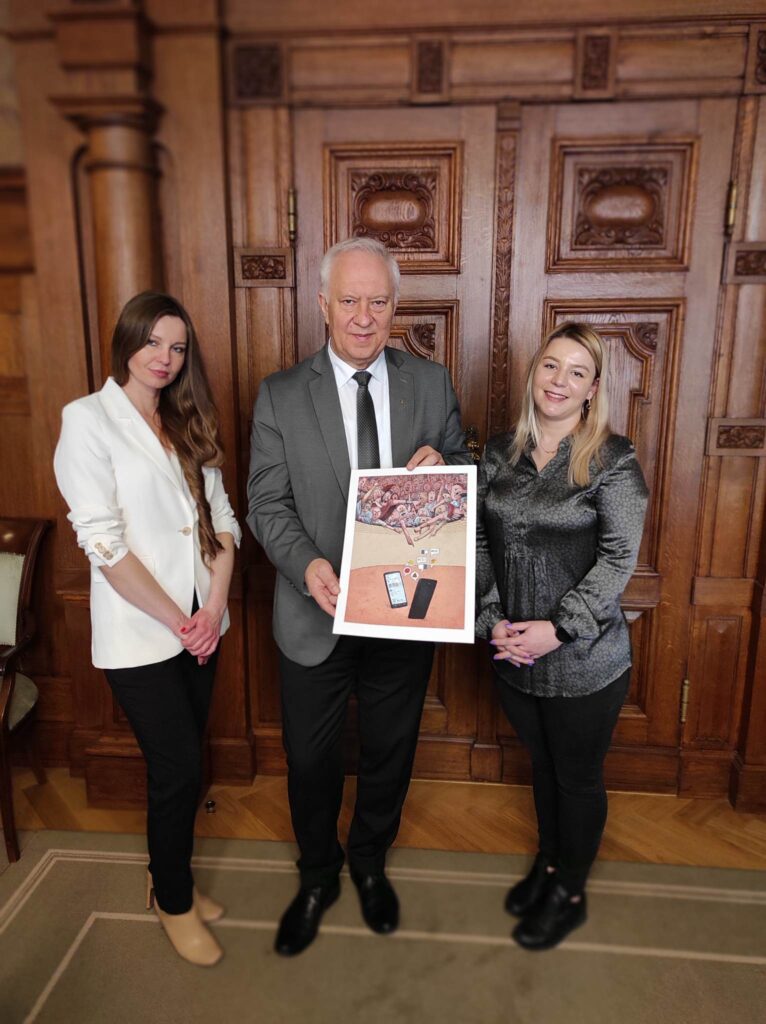 The Director of the Legnica Cultural Center is also awarding her prize. Marta Bilejczyk-Suchecka awarded the work by Brady Izquerdo Rodriguez, which talks about the contemporary "battle" between social media and traditional reading.
We are surrounded on all sides by content and images presented on websites or social media. We constantly need to be up-to-date so we don't miss something. We also invariably occupy our minds with this…. Let's allow ourselves more moments of respite with a book that soothes, develops and allows us to concentrate on the content we are reading without the option of scrolling. It's worth caring about classic forms of reading, because attentiveness and focus in today's reality are becoming a luxury we can afford less and less – Marta Bilejczyk-Suchecka motivates her choice.
The award-winning author, Brady Izquerdo Rodriguez, was born in Cuba and currently lives in Ireland. He's graphic work includes cartoons, illustration, paintings and engravings. As cartoonist, he keeps frequently collaboration with different national and international newspapers. He has done 12 personal exhibitions and participated in more than 50 worldwide collective exhibitions. He's cartoon have been published in different catalogues of important international competitions. He is the illustrator of 7 books.He have 12 International Awards and more than 35 National Awards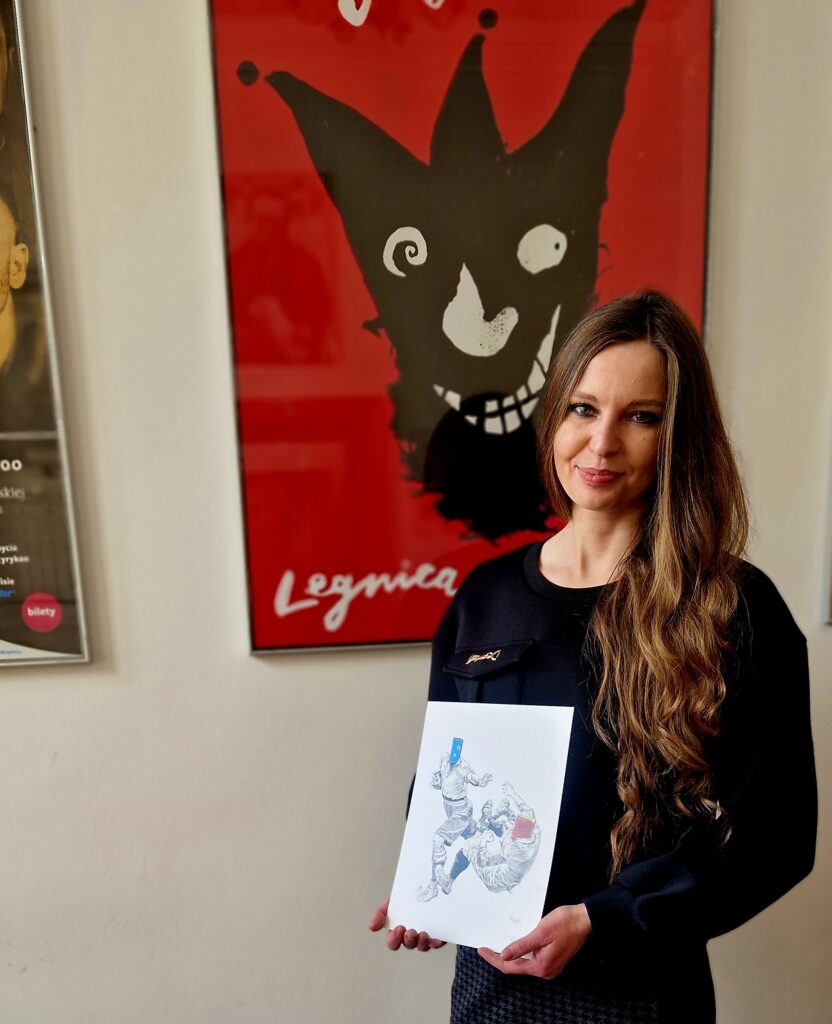 For years, Satyrykon has been cooperating with the Museum of Caricature in Warsaw. One of the results of this partnership is the selection of the Director's Award of the Museum of Caricature. This year's award goes to Wroclaw-based artist Jakub Kaminski for his work entitled "Good Morning."
Jakub Kaminski is a designer of posters, press illustrations and book covers. He is a graduate of the Academy of Fine Arts in Wroclaw. He teaches graphic design at Technical School No. 15 in Wroclaw. Member of the Association of Applied Graphic Designers STGU. His works have been shown in individual and group exhibitions in Poland and abroad. Honored twice in the Polish Graphic Design Awards competition.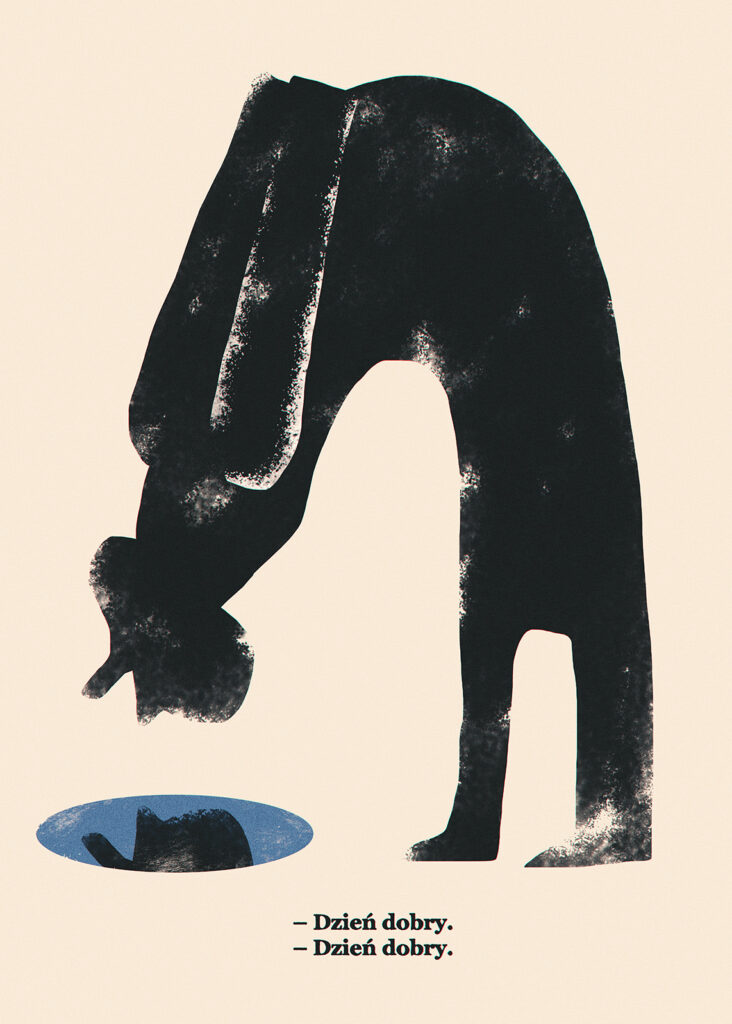 Satyrykon is strongly supported by the Andrzej Tomialojcia SATYRYKON Foundation. The president of the Foundation is Elżbieta Pietraszko, who has organized Satyrykon for several decades. On behalf of the Foundation's Board of Directors, Elżbieta Pietraszko selected the work "Wild animals" by German artist Ulrike Wodner.
Ulrike Wodner is a cartoonist and sculptor. She studied graphic design at the Fachschule für Werbung und Gestaltung in Berlin. She works as a freelance graphic designer for television and as an illustrator, cartoonist and caricaturist. Since 2008, she has held solo exhibitions and participated in group exhibitions, such as the German Caricature Prize, Galerie Komische Meister and Cartoon Lobby exhibitions. Ulrike Wodner lives and works in Leipzig.