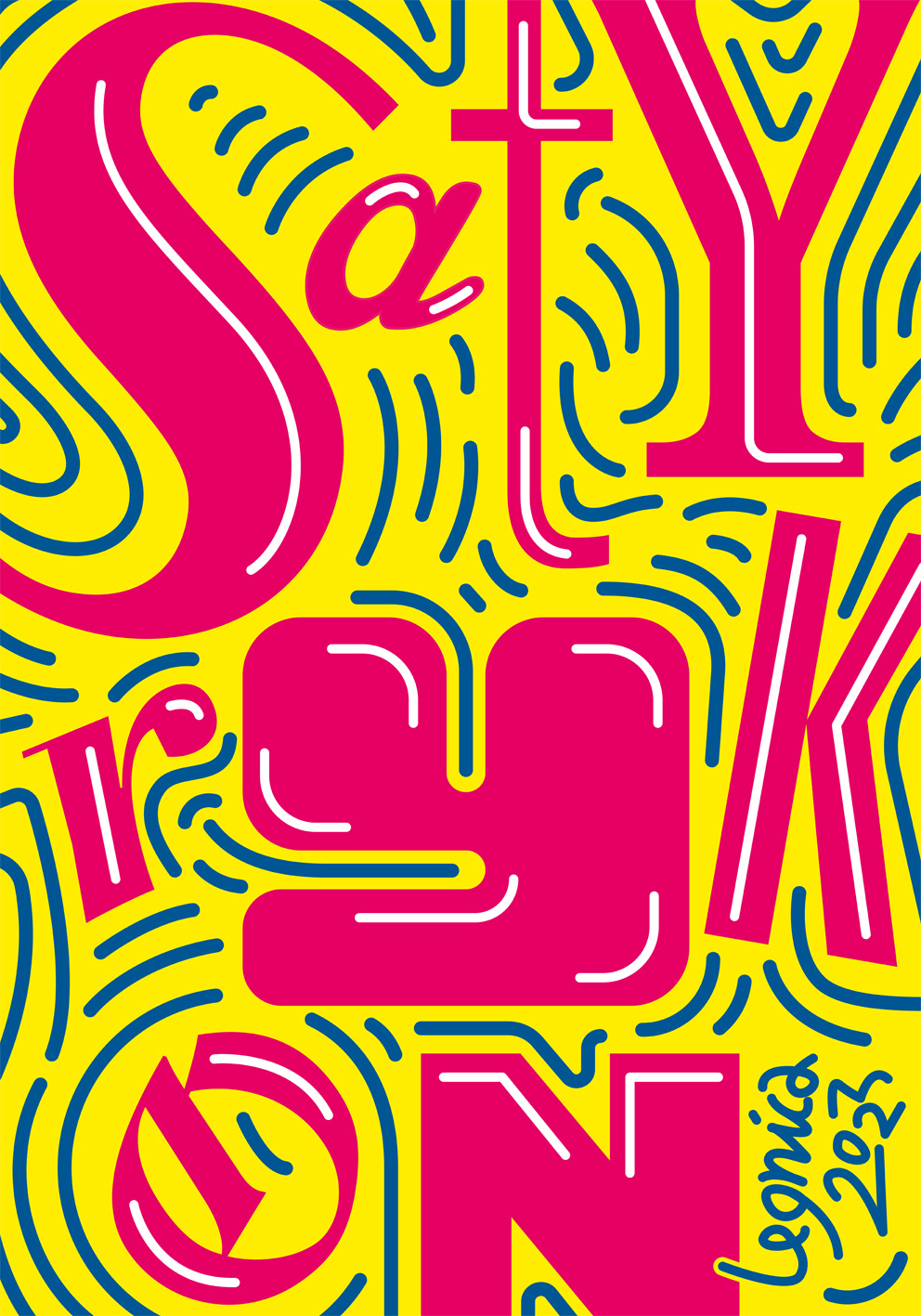 The Legnica Satyrykon, although it has been bound with a rather different form of artistic expression, since its beginning has been associated with posters. Quite probably this is because we can still remember times when poster was an arena for the best caricaturists.
Satyrykon posters, created both by graphic artists, painters, illustrators, scenographers and dedicated poster designers, decide the quality and powerful image of the event. When looking through the Satyrykon posters portfolio we come across various ways of treating the subjects. Posters express their contents in a language of signs and symbols. They are reflexive, filled with lyrical references, they may also reveal artists' inner worlds and their deep reflections.
Find posters of Satyrykon competition below.
Alphabetical list of authors of posters of the Satyrykon competition.