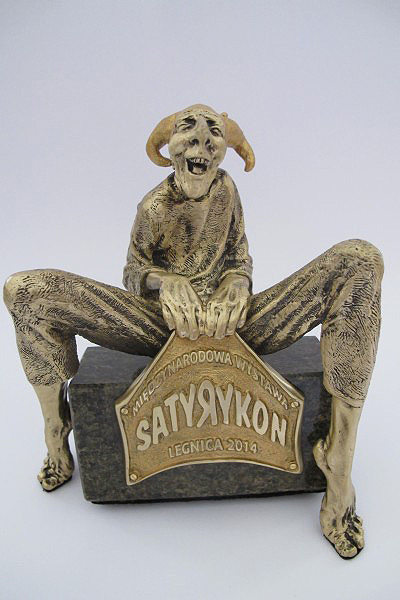 and other small artistic objects
Within the frames of the Legnica Satyrykon the authors of the most interesting works have been awarded with medals. With the organizers' endeavour the medals have been designed and executed by the Polish most outstanding medal makers and sculptors. Hence a wonderful collection has been created. The items are characterised by humour and exceptional and intriguing forms.
The topics and motifs are in perfect combination with many elements of the compositions. We are able to admire rich and complex artistic sensations focused in these small-sized art objects. We also notice the importance of the topics themselves.
The joky narration of these works of art with no doubts expresses sensitivity and a sophisticated sense of humour which mark Polish representatives of art of medal making.
View the medals of Satyrykon
Find the collection of medals below.