The Satyrykon Gallery is inseparably bound together with the Legnica Satyrykon itself.
The Gallery started in 2010. Within the 33rd Satyrykon International Exhibition edition the first show of Valentin Georgiev was held under the title 'A Sound in the Eye'. However, the galery space nedded some adjustments. The modernization took place between August and December.
Inaugracja działalności Galerii
The Satyrykon Gallery inaugurated its actions on regular basis in December 2010 along with Marcin Bondarowicz's show, '… Between Media and Mind', and a promotion of the Satyrykon calendar for the year 2011 – 'Literaturity Show' by Tomasz Broda. Since then the annual promotion of calendars have been a tradition. Every year the subsequent Satyrykon Best Debuts have also been introduced here. And the Satyrykon Gallery has become a landmark of Legnica.
Znaczenie Galerii Satyrykon
The main aim of the Gallery is promoting illustration artists who deal also with satire and organization of solo and group shows. The shows are addressed at a wide audience ranging from youth to senior citizens.
The Satyrykon Gallery plays also an educational role as an organizer of 'Meetings with Illustration' and 'Halo, It's Art' workshops. The series of these events aims at approaching artists' experience in their work, showing their techniques, making Polish illustration popular within the art young audience.
The Gallery also hosts solo and group shows of Legnica Film Academy and Legnica Jewellery Festival SILVER.
There is a Tourist Information Office in the Gallery. Tickets for various cultural events held by the Legnica Culture Centre and our other collaborators are available here. You may also purchase art publications and poster from the satyrykon collection as well as from Legnica Cantat Festival.
Galeria Satyrykon w liczbach
Entrace to the Satyrykon Gallery is free of charge.
Kuratorem wystaw organizowanych w Galerii Satyrykon jest Janina Szlempo. Oferujemy także kuratorskie oprowadzanie po wystawie dla zorganizowanych grup, po uprzednim kontakcie mailowym lub telefonicznym.
Serdecznie zapraszamy!
Satyrykon Gallery - Exihibition​
Choose an item on the list to download the folder.
Bartosz BIENIAS 'Satyrykon 2019 Best Debut' (11.06. – 27.07.2019)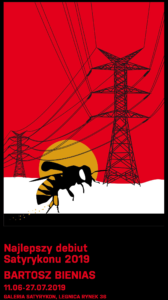 Katarzyna BOGDAŃSKA 'Illustrations to Read' (3.09. – 26.10.2019)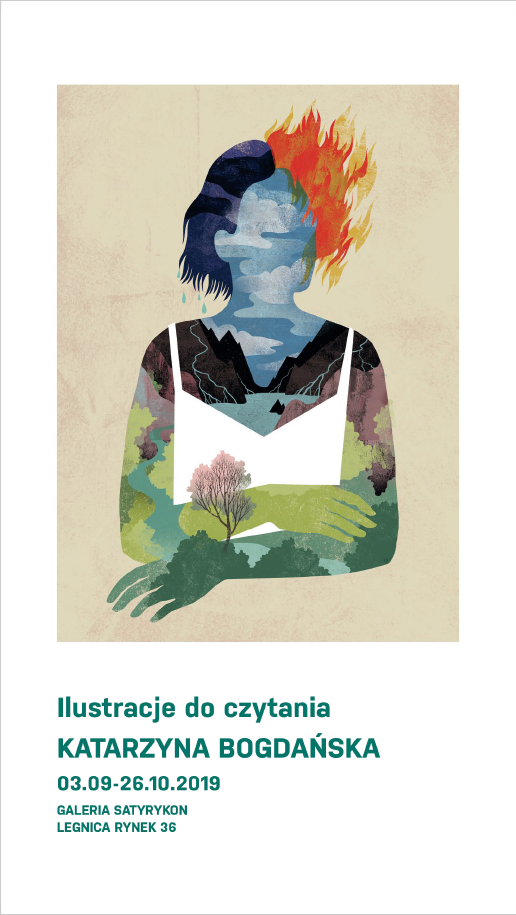 Katarzyna BOGUCKA 'Kings' (24.02. – 14.04.2015)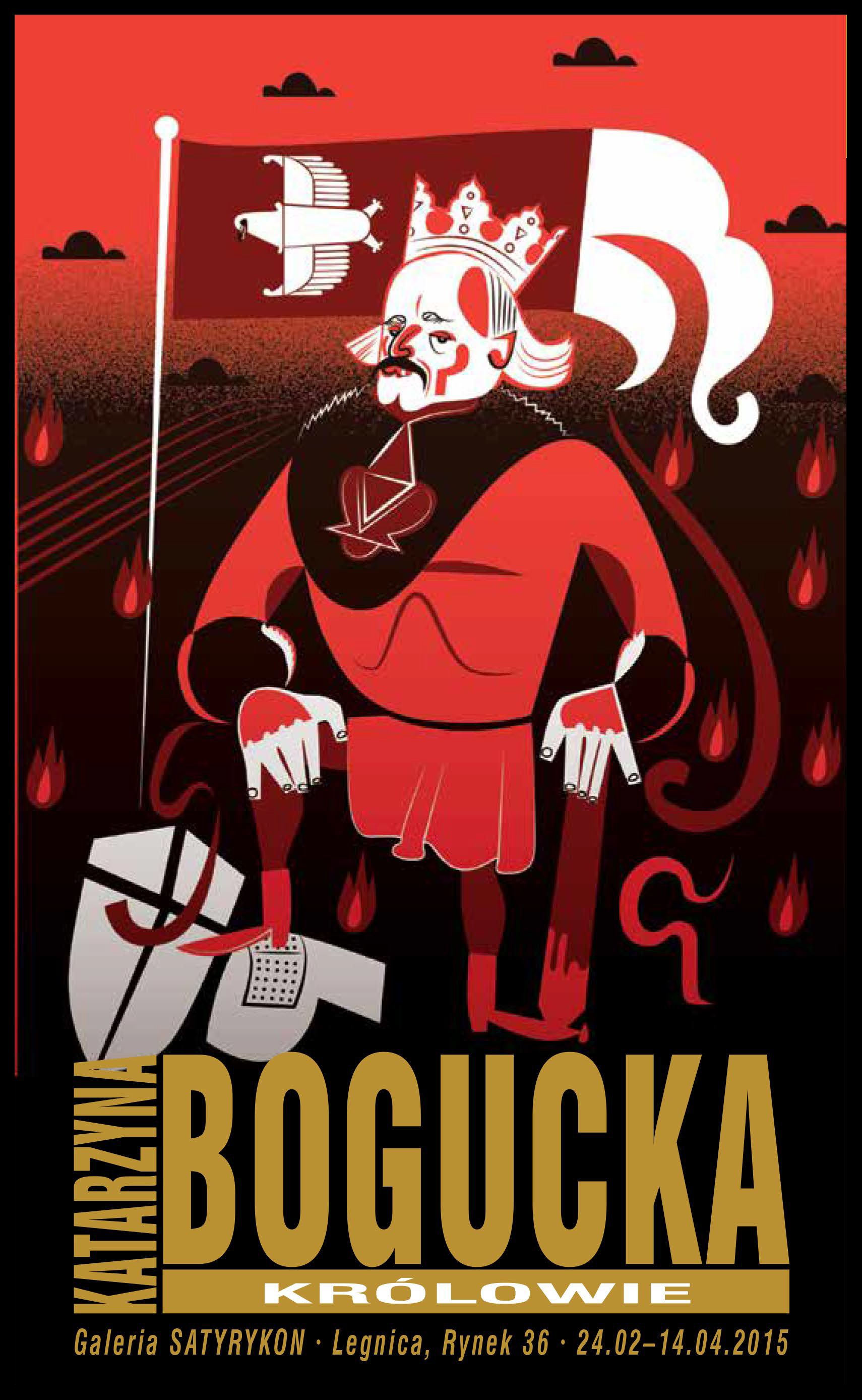 Marcin BONDAROWICZ '…Between Media and Mind' (3.11 - 31.12.2010)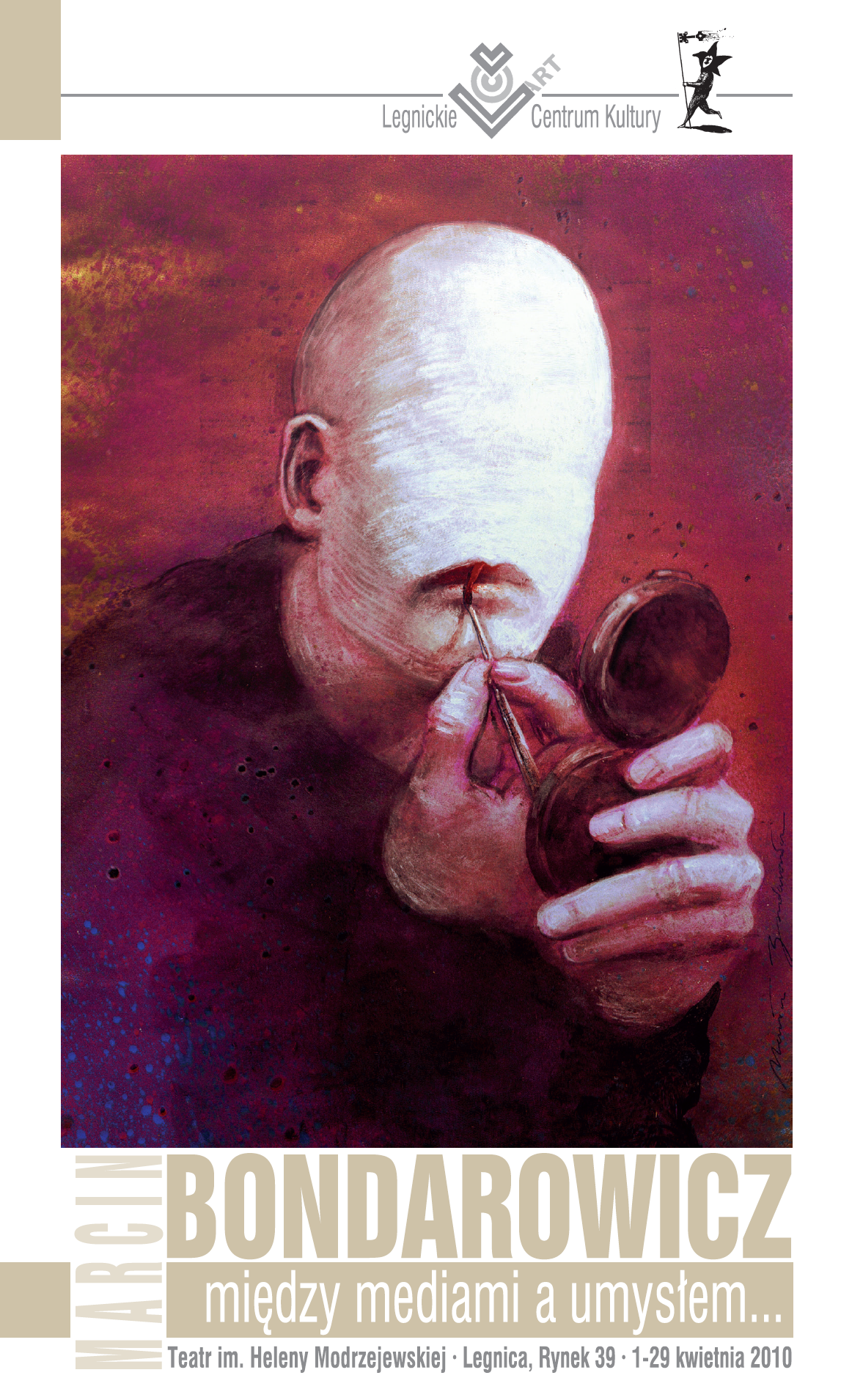 Magdalena BURDZYŃSKA "Summer Beasts" (3.03. – 30.04.2020)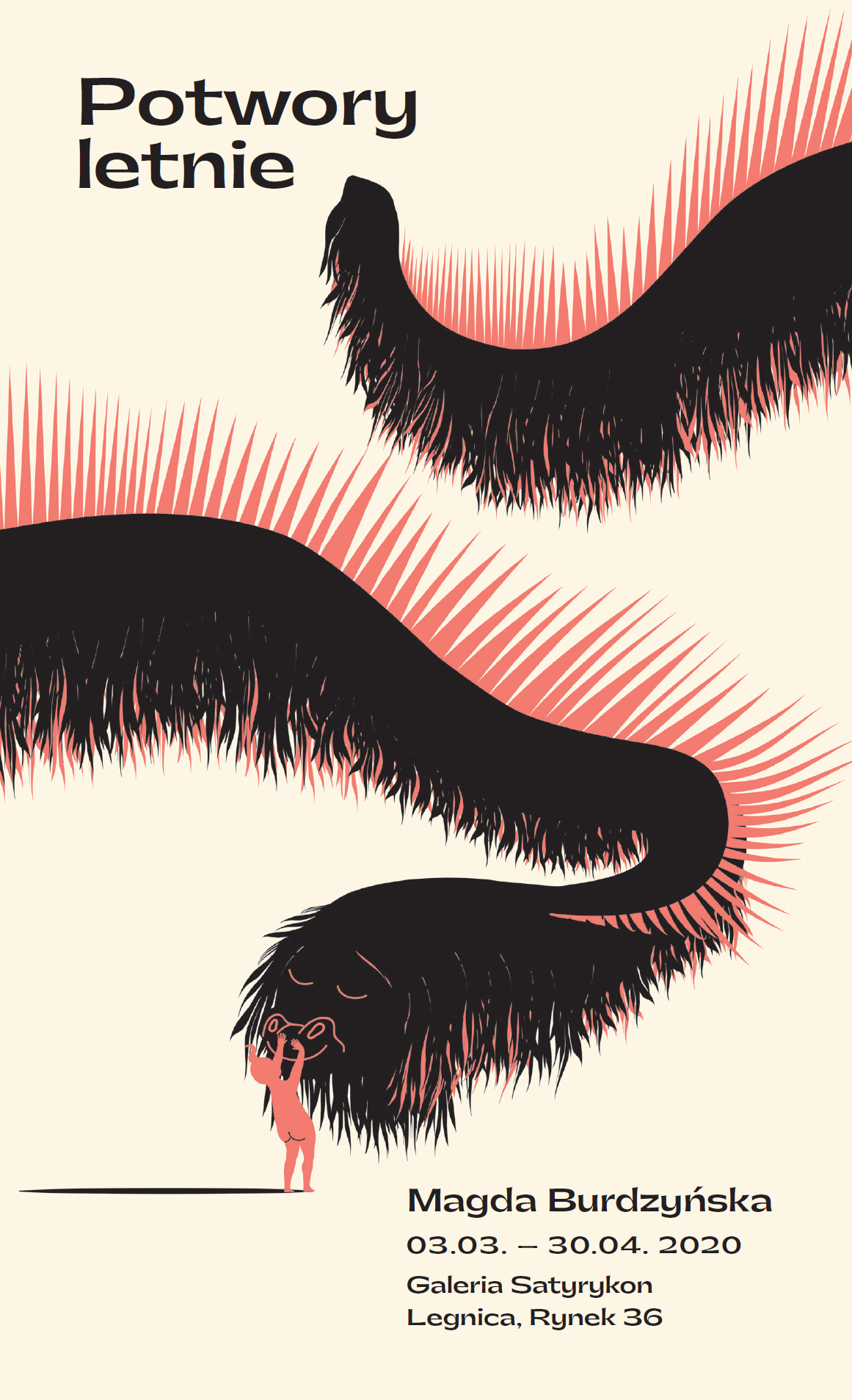 Joanna CONCEJO 'On Essence and Nature in Whisper' (2.01. – 29.02.2020)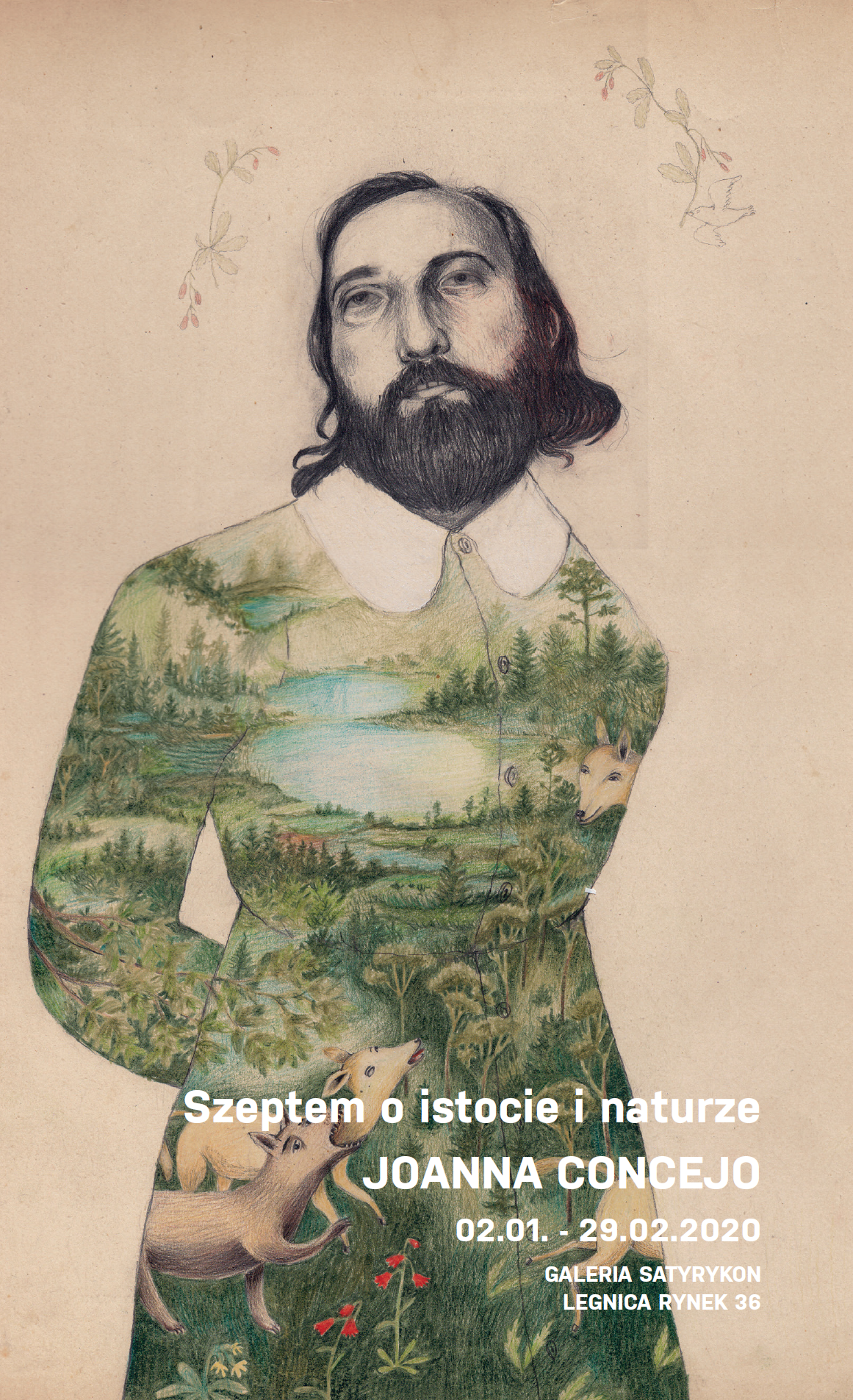 Florian Doru CRIHANA (Romania) 'Legnica – Satirical Impressions' (4.11. – 31.12.2014)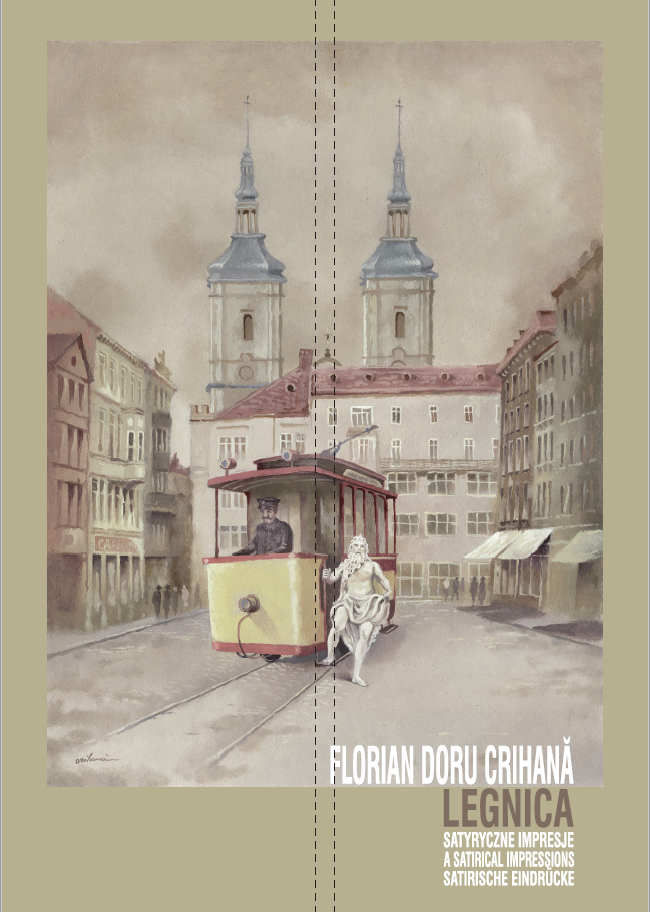 Katarzyna DOMŻALSKA 'With Family? Only in a Picture' (6.09. – 29.10.2016)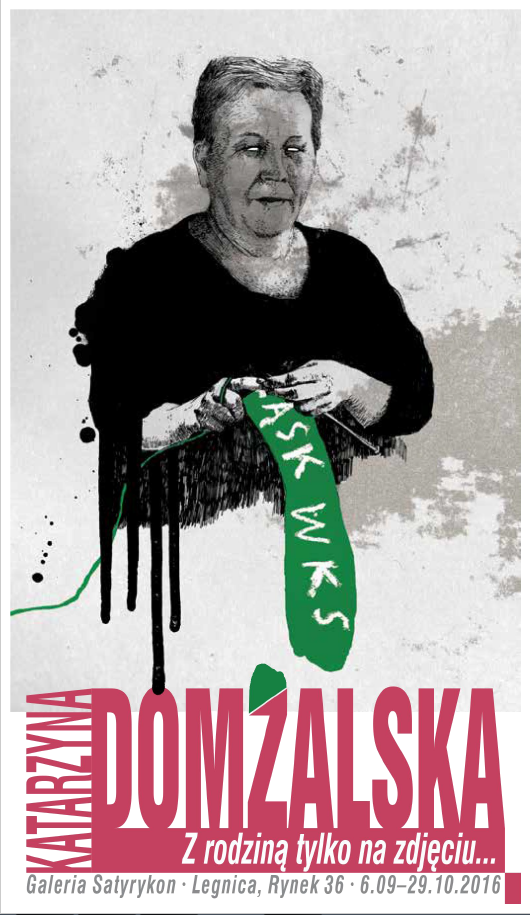 Emilia DZIUBAK 'Illustrations' (3.01. – 25.02.2017)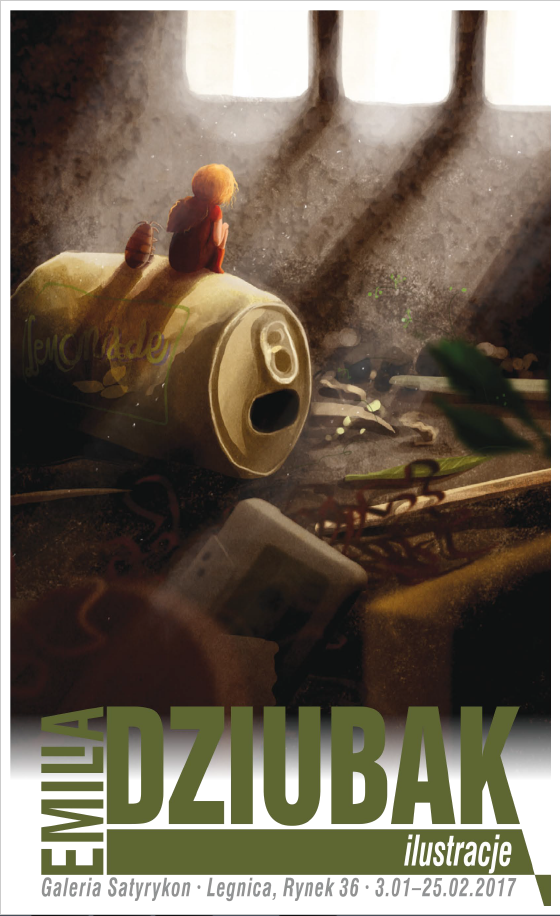 Maria EKIER 'To Moths, Mice and Tomcats' (23.02. – 16.04.2016)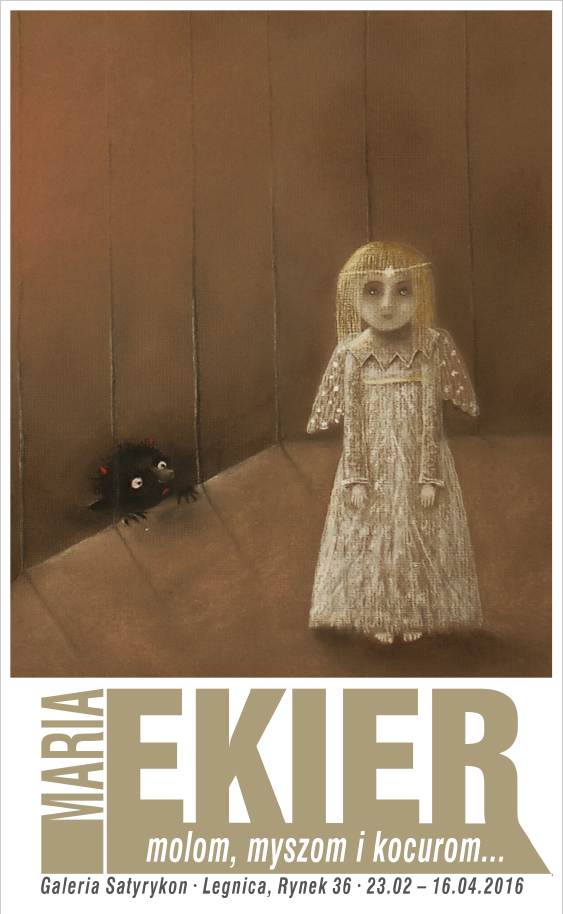 Beata FILIPOWICZ 'Dating Ads' (30.10. – 29.12.2018)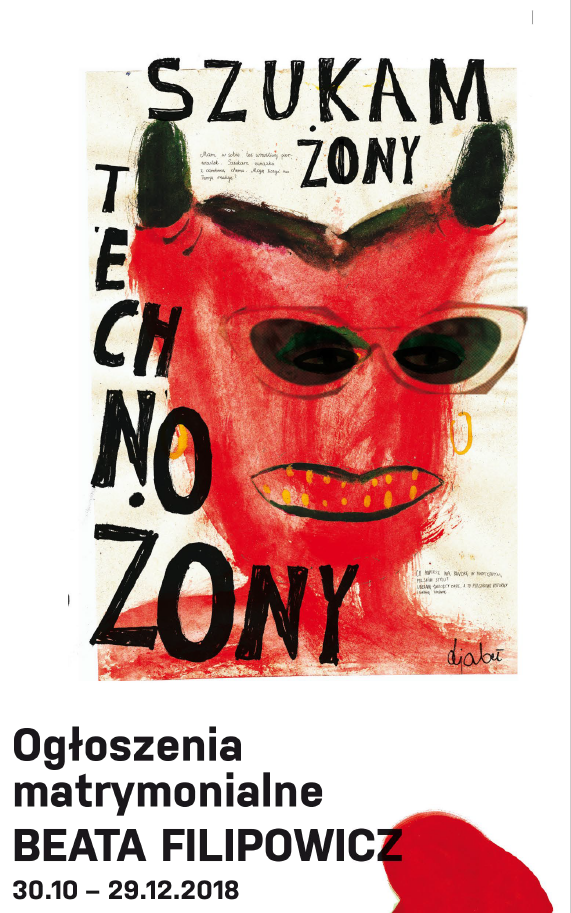 Stanisław GAJEWSKI & Marek RYBICKI 'Satyrykon 2011 Best Debuts' (14.06. – 31.07.2011)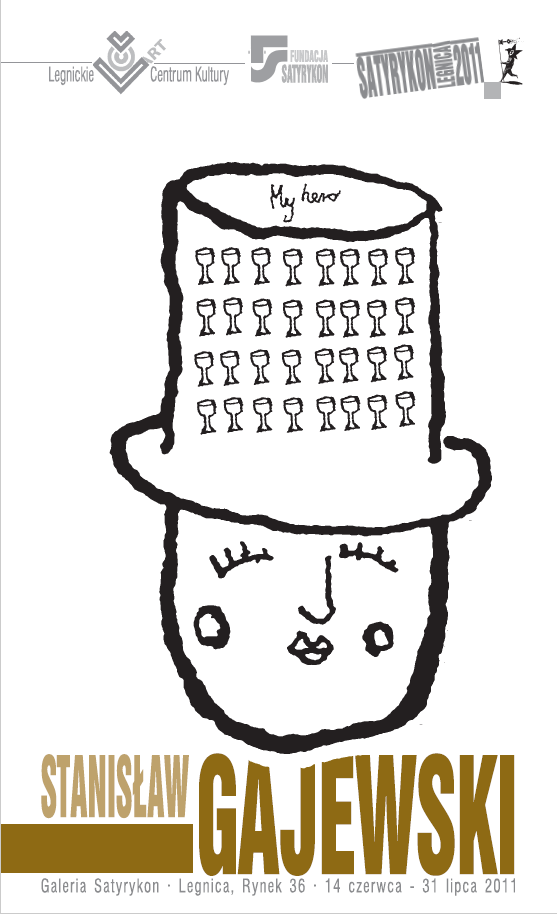 BORDER (Germany) – international post-competition satirical drawing exhibition (3.01. – 23.02.2014)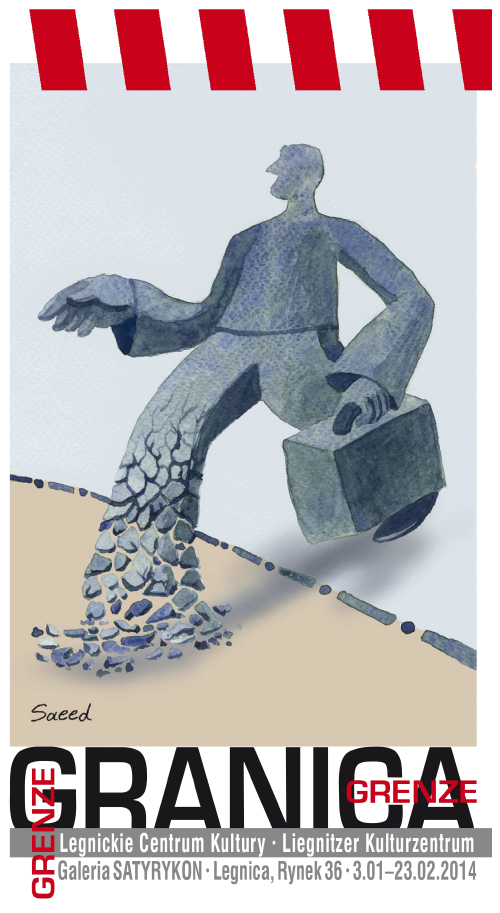 Valentin GEORGIEV (Bulgaria) 'A Sound in the Eye' (15.06. – 30.07.2010)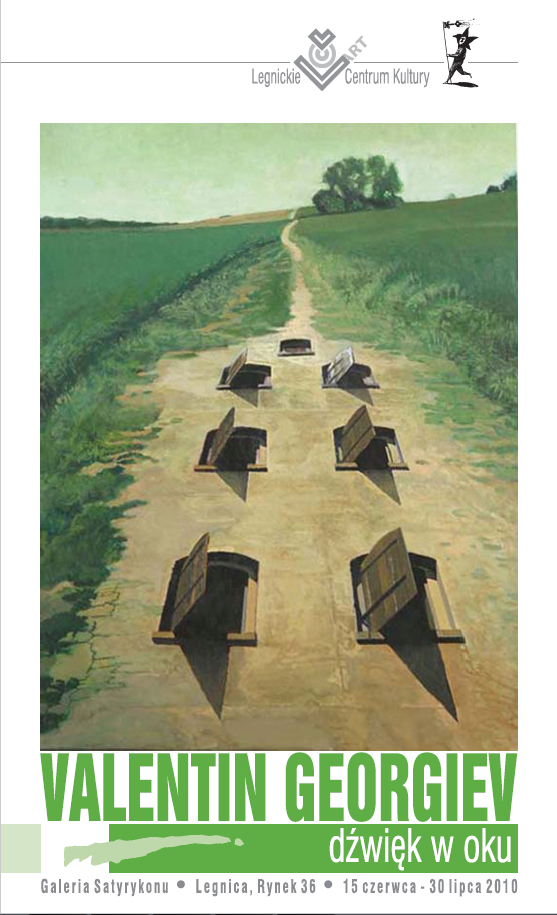 Sławomir GRUCA 'Pastels' (29.03. – 30.04.2011)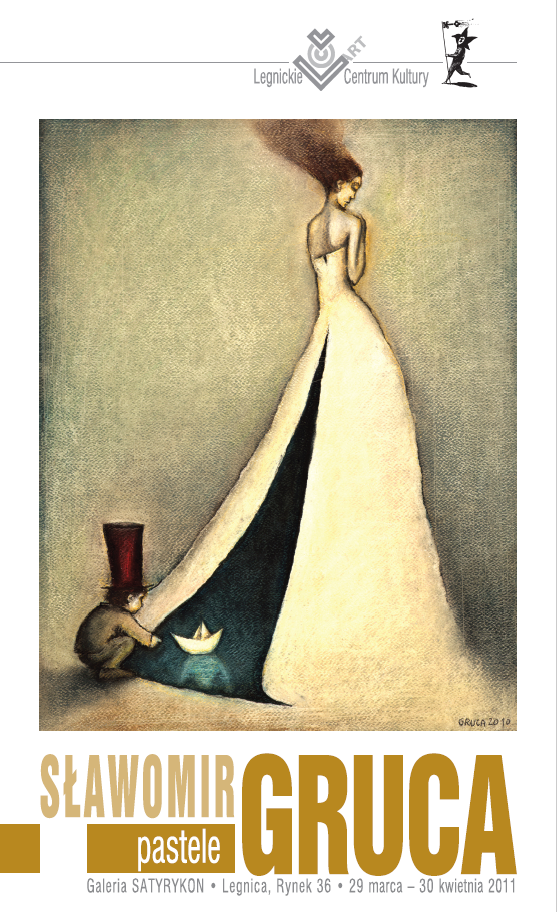 Monika HANULAK 'Where Is the Third Teddy?' (6.01. – 23.02.2015)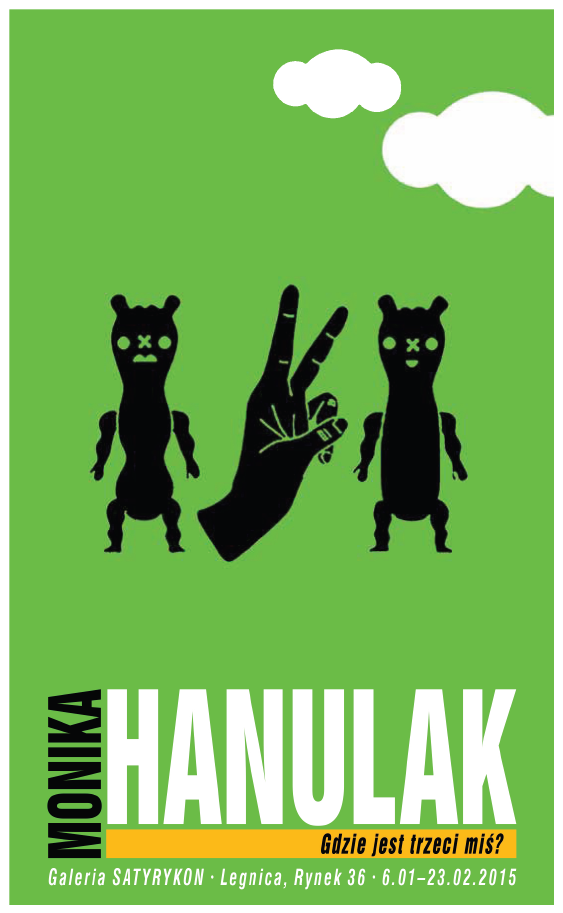 Janek JANOWSKI 'Satyrykon 2018 Best Debut' (12.06. – 28.07.2018)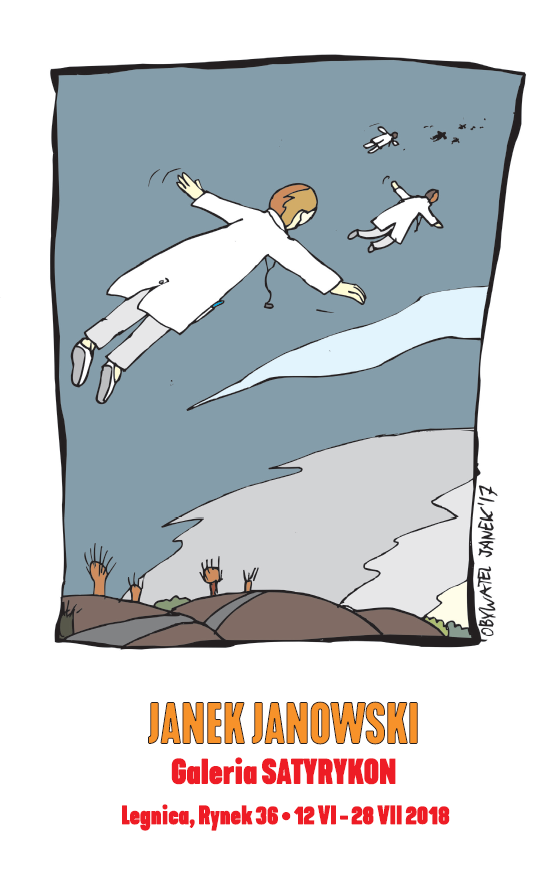 Zygmunt JANUSZEWSKI 'Illustrations' (10.09. – 27.10.2018)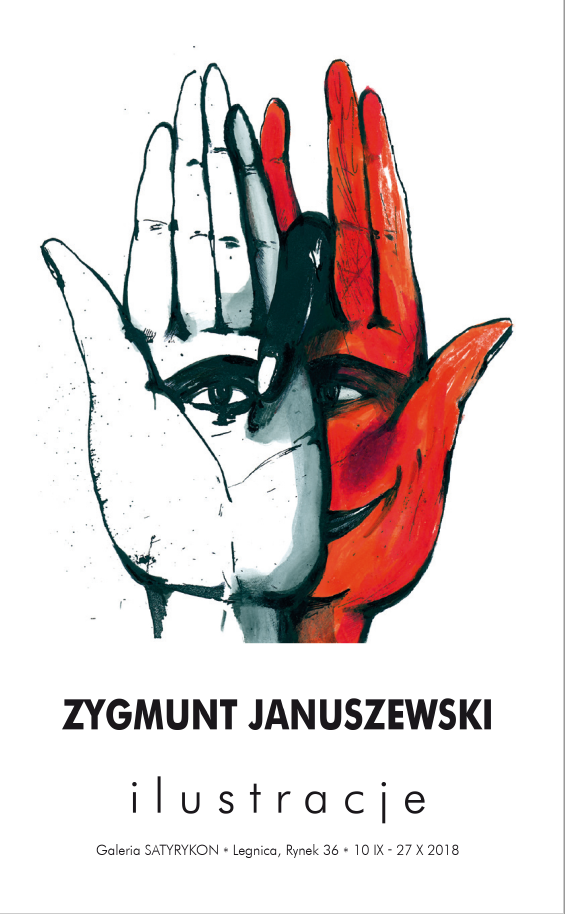 Justyna JĘDRYSEK 'A Minor Outline of a Major Whole' (27.02. – 21.04.2018)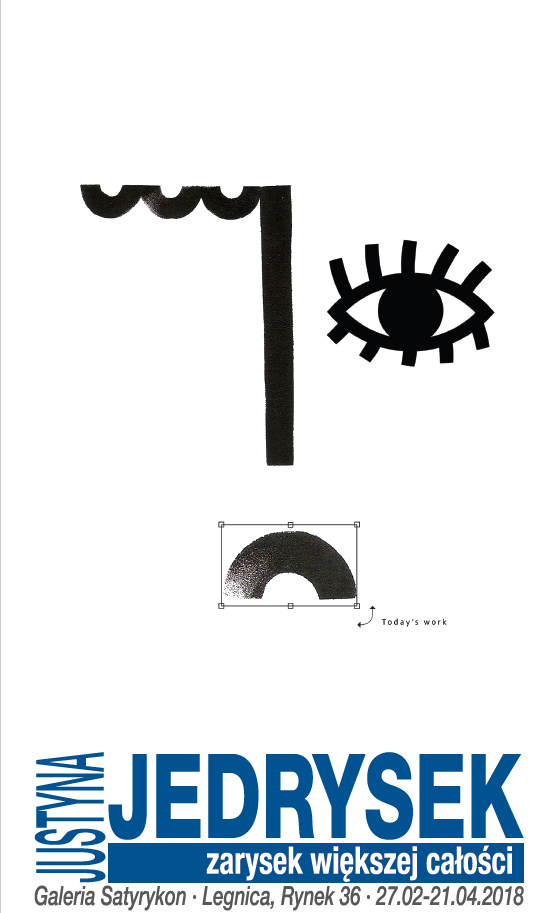 Hanna JÓZEFOWSKA-NAWROT 'Lyrical Pictures' (5.01. – 20.02.2016)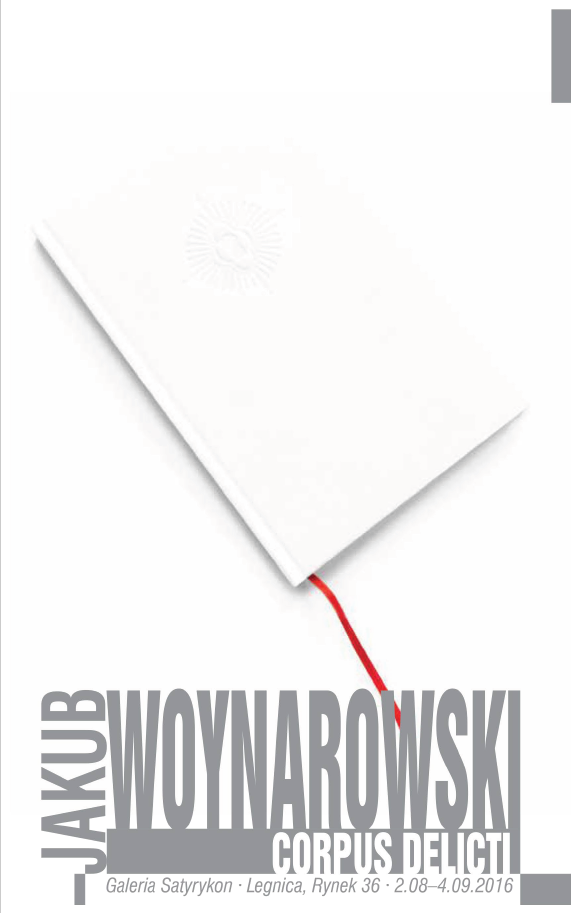 Klaudia KOST 'Well-Educated' - Satyrykon 2013 Best Debut (12.06. – 31.07.2013)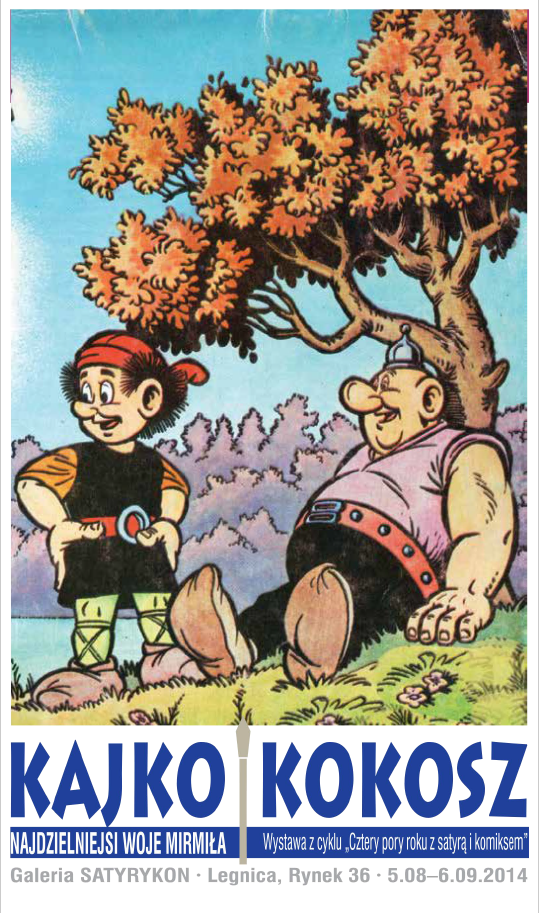 Magdalena KOZIEŁ-NOWAK 'Nothing Serious (?)' (29.10. – 28.12.2019)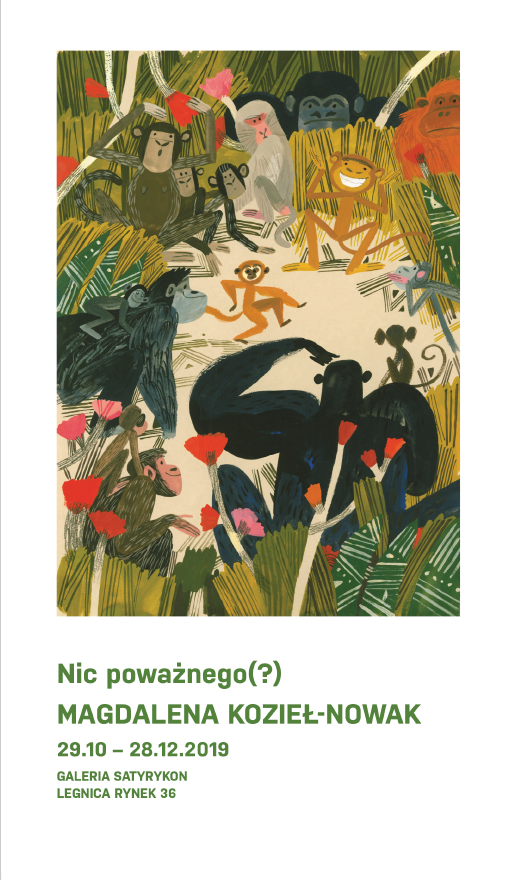 LAF Tadeusz WILKOSZ 'Animated Life' (12.08. – 1.09.2011)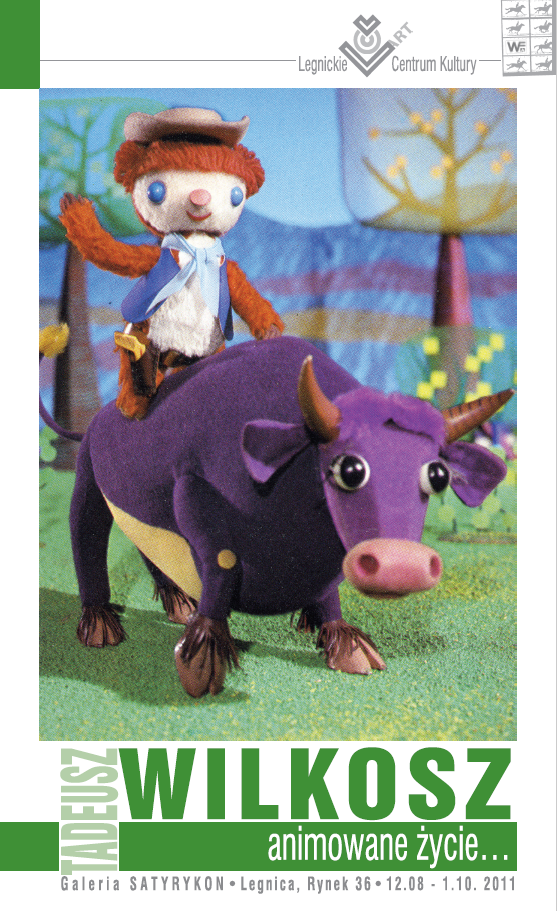 LAF 'Animated World – 20 Years of the Film Academy' (7.08. – 28.09.2012)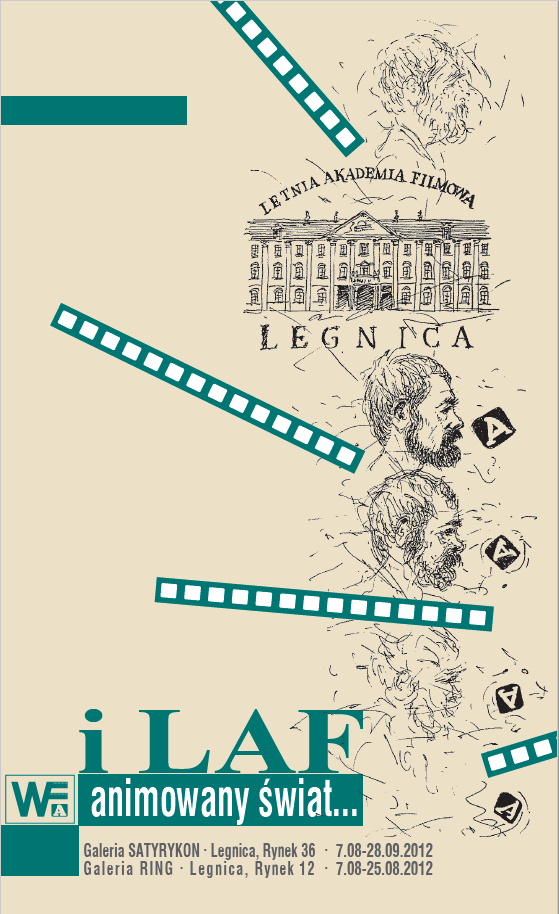 LAF Oleg DERGACZOW (Ukraine) 'Cartoons' (2.08. – 8.09.2013)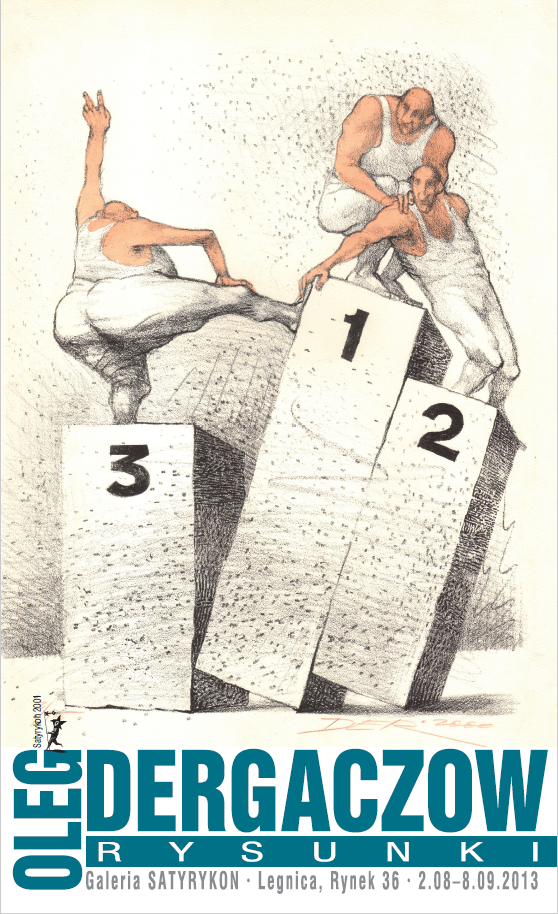 LAF Janusz CHRISTA 'Kajko and Kokosz' (5.08. – 6.09.2014)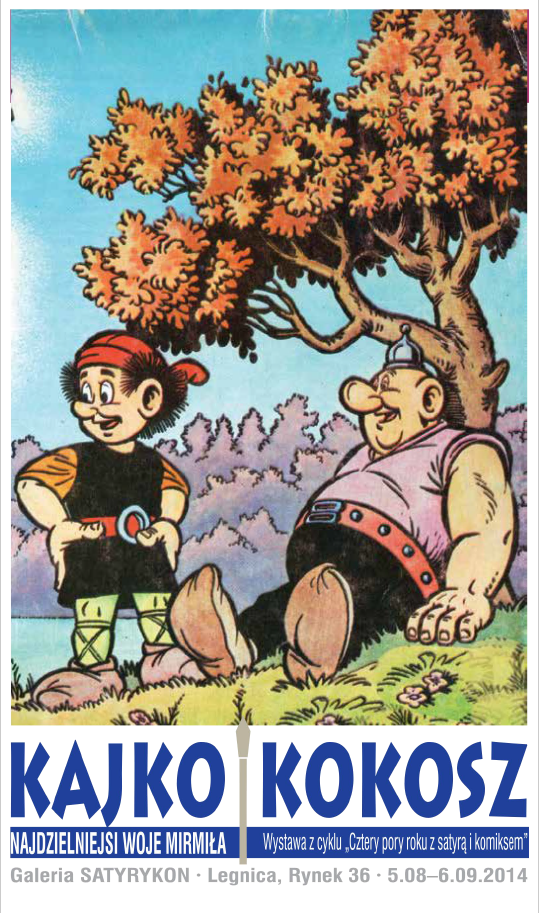 LAF 'Animation. 25 Years of the Animation Studio at the Film, Television and Theatre Academy in Łódź' (4.08. – 7.09.2015)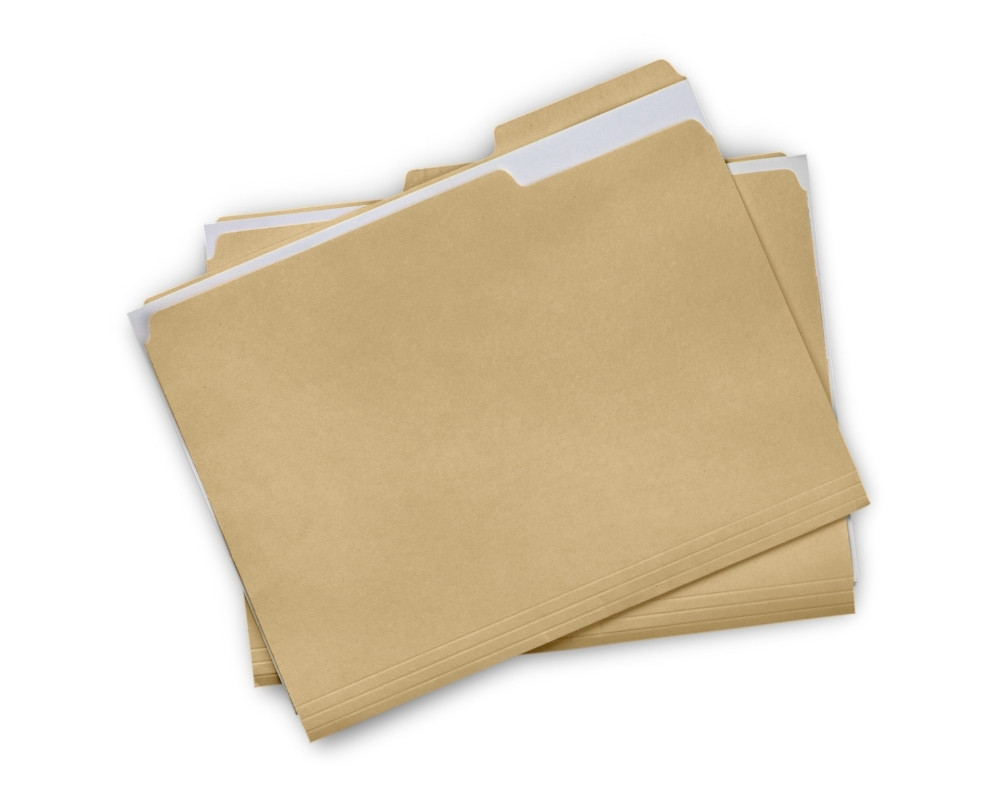 LAF Jakub WOYNAROWSKI 'Corpus Delicti' (2.07. – 4.09.2016)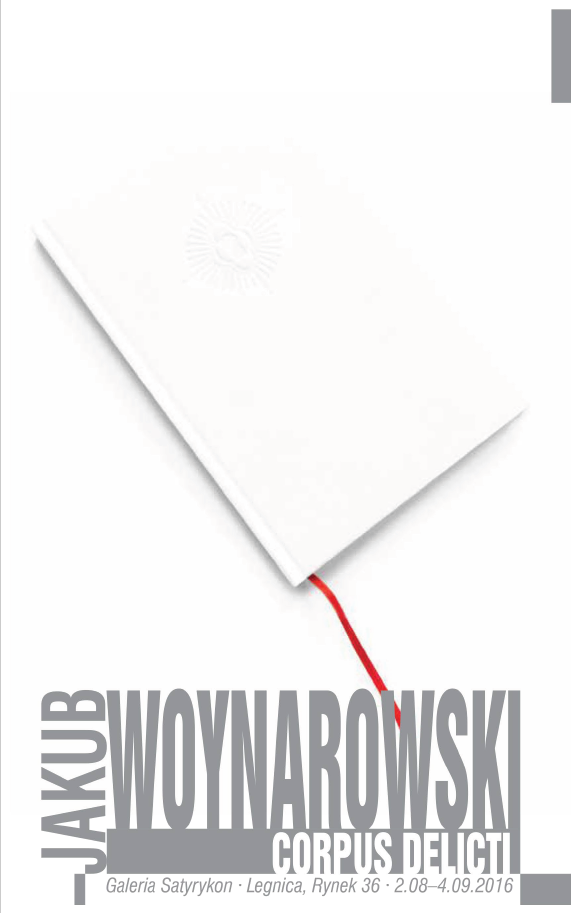 LAF '25 Years per Second' (1.08. - 2.09.2017)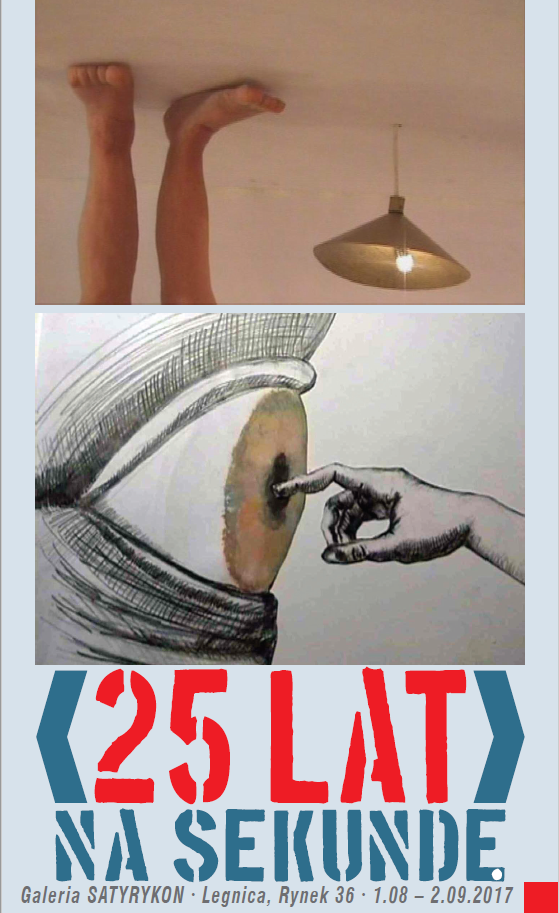 LAF 'Loving Vincent' (10.08. – 8.09.2018)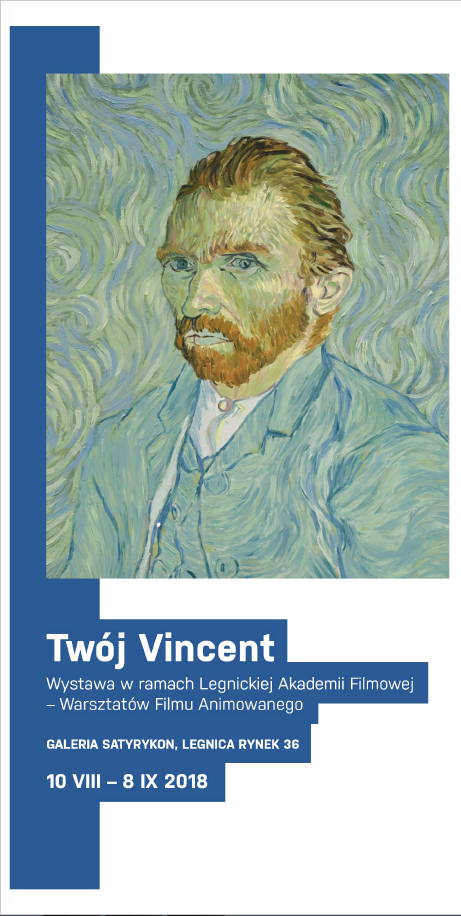 LAF Wiesław ZIĘBA 'Film Animations (30.07. – 31.08.2019)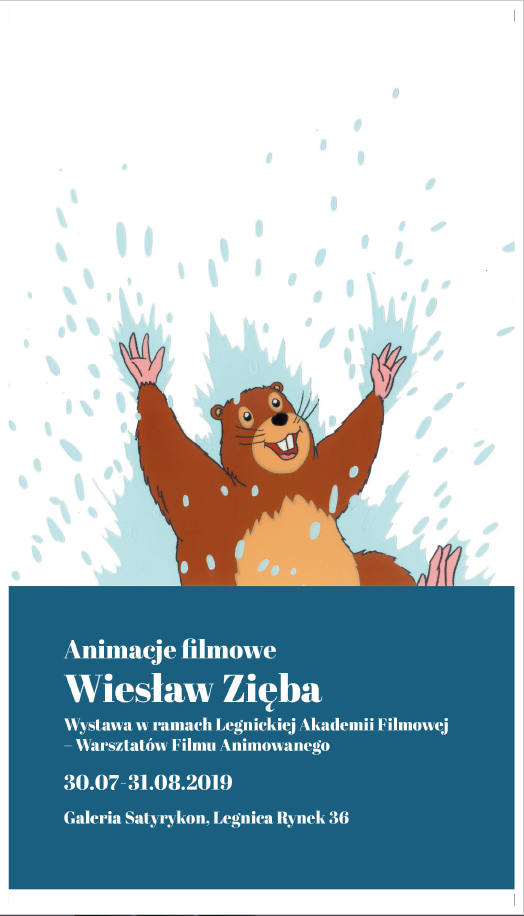 'LE MOT' – collection of the Museum of Satire and Caricature in Forte dei Marmi (Italy) (5.11. – 31.12.2013)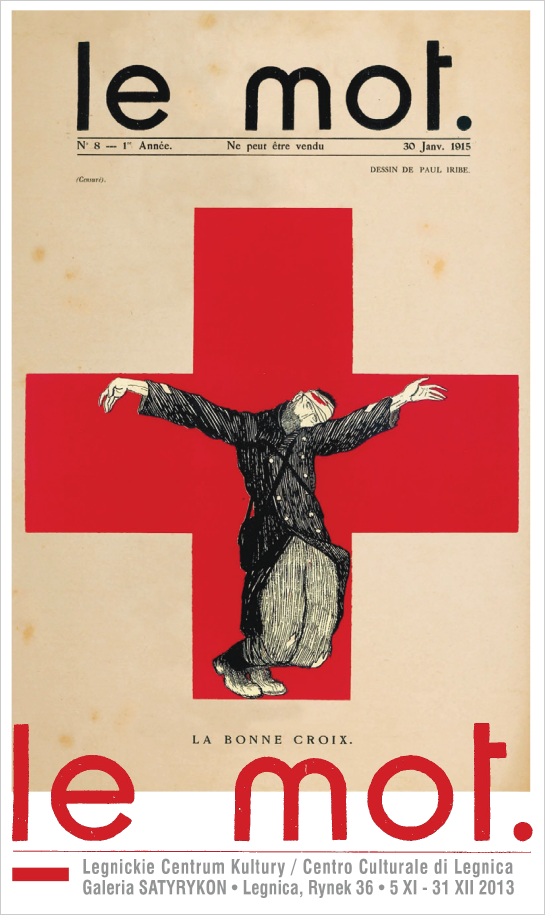 Marta MARSZAŁEK 'Animal Fables' (3.11. – 31.12.2015)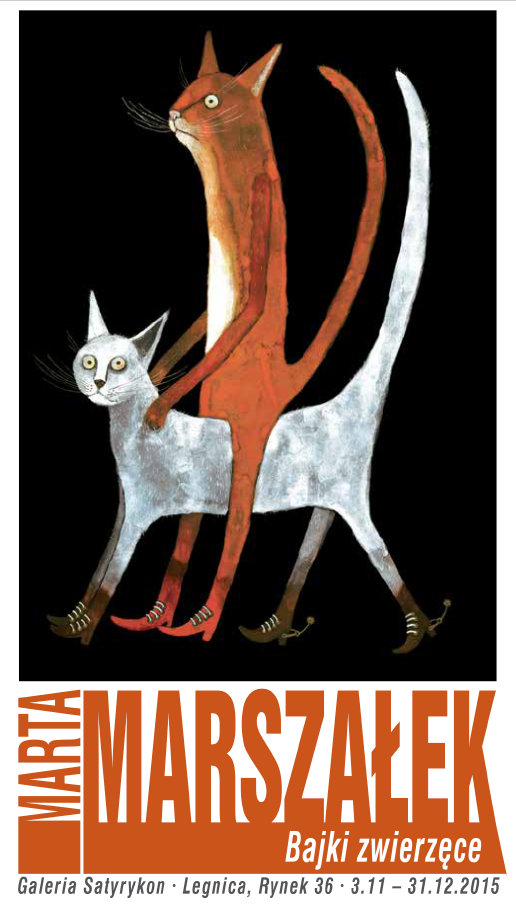 Marcin MINOR 'Fabrications' (2.01. – 23.02.2019)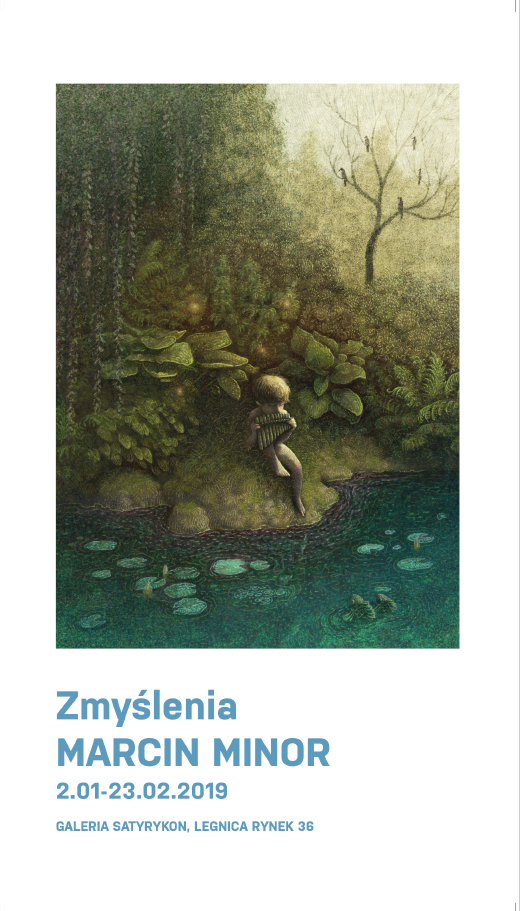 Grzegorz MYĆKA 'My Freedom' – Satyrykon 2016 Best Debut (11.06. – 31.07.2016)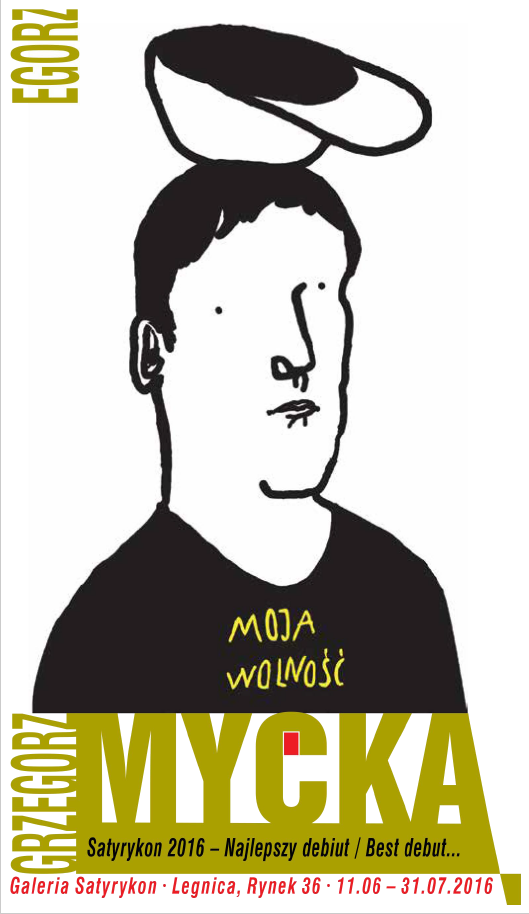 Magdalena NOWAK 'Illustrations – Observations' (23.11.2011 – 7.01.2012)
Marianna OKLEJAK 'Wonder Wreaths' (28.02. – 14.04.2017)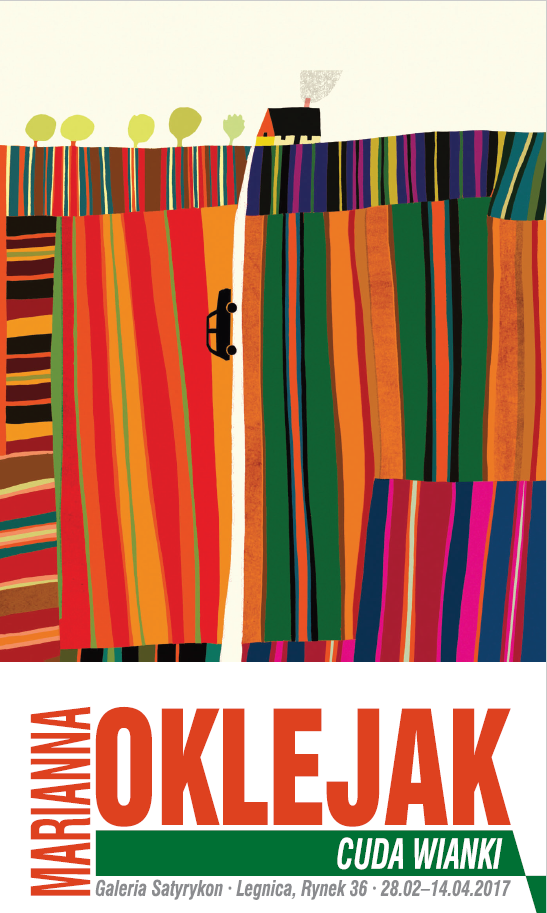 Maciej OLENDER 'In the Claws of Caricature' (5.10. – 19.11.2011)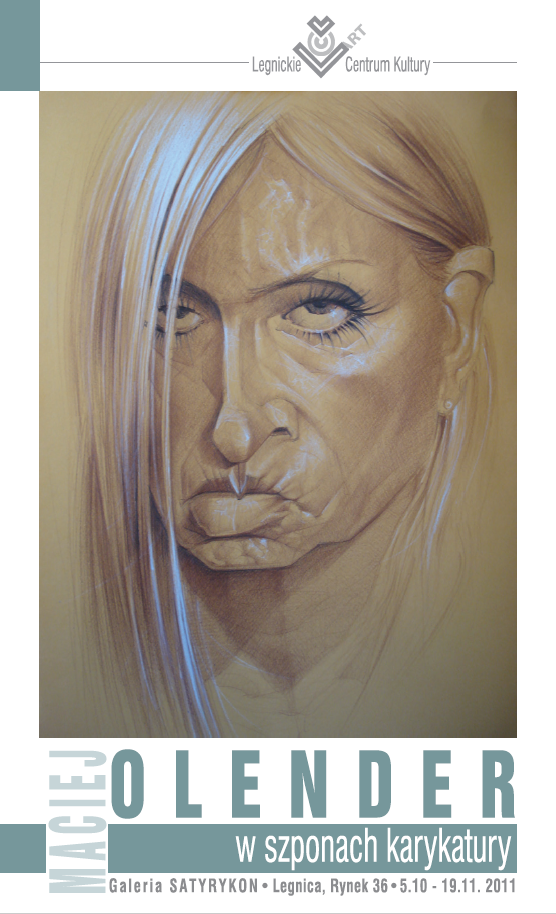 Leszek OŁDAK 'Worldview' (15.01. – 3.03.2013)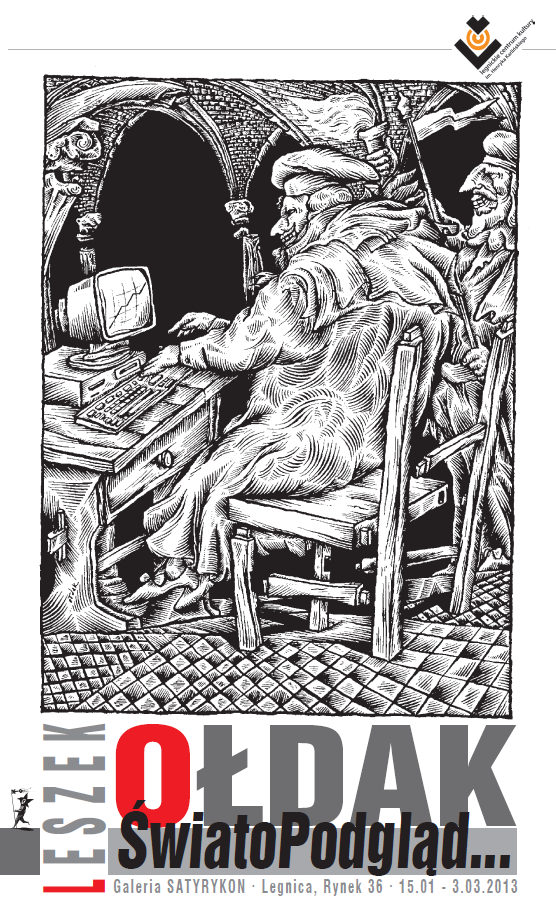 Anna PAŁOSZ & Reinald PAGAN AVILA (Cuba) 'Satyrykon 2017 Best Debuts' (13.06. – 31.07.2017)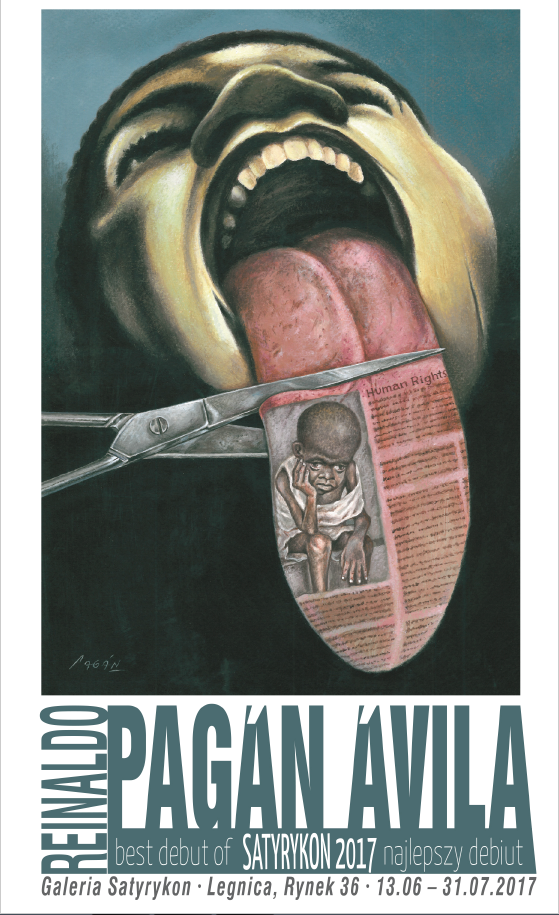 "PERFORMANCE – A Manual' (3.11. – 30.12.2017)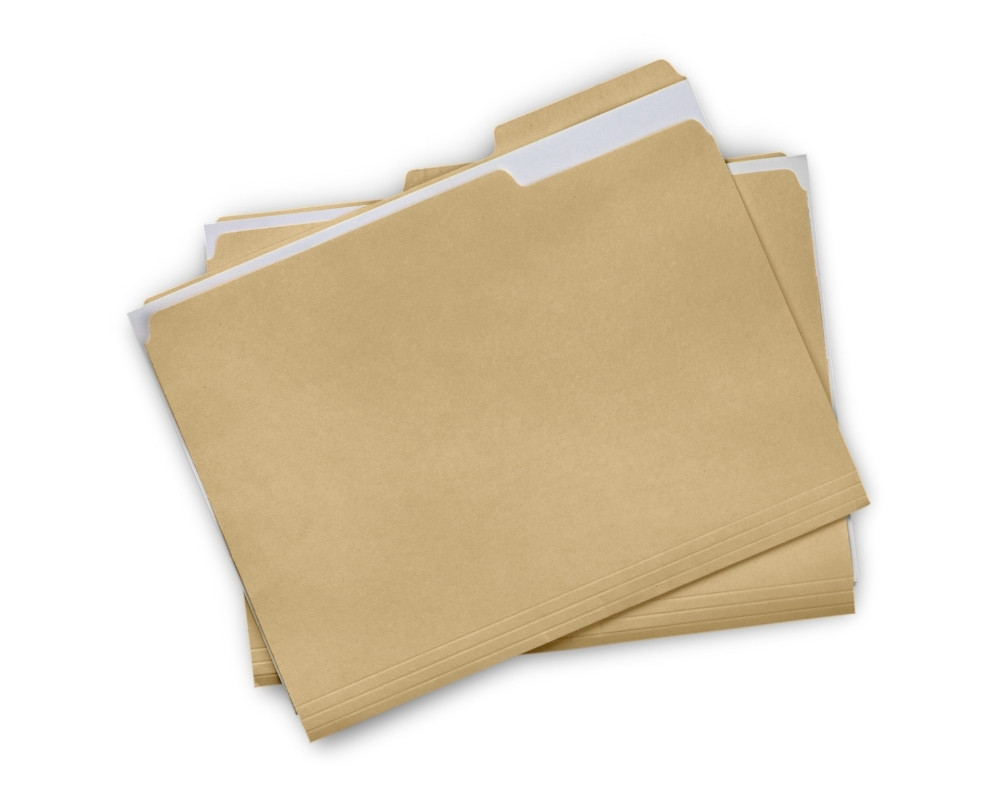 Grzegorz PIETKIEWICZ 'Exhibition' (7.03. – 27.04.2012)
Andrei POPOV (Russia) 'Cartoons' (9.06. – 1.08.2015)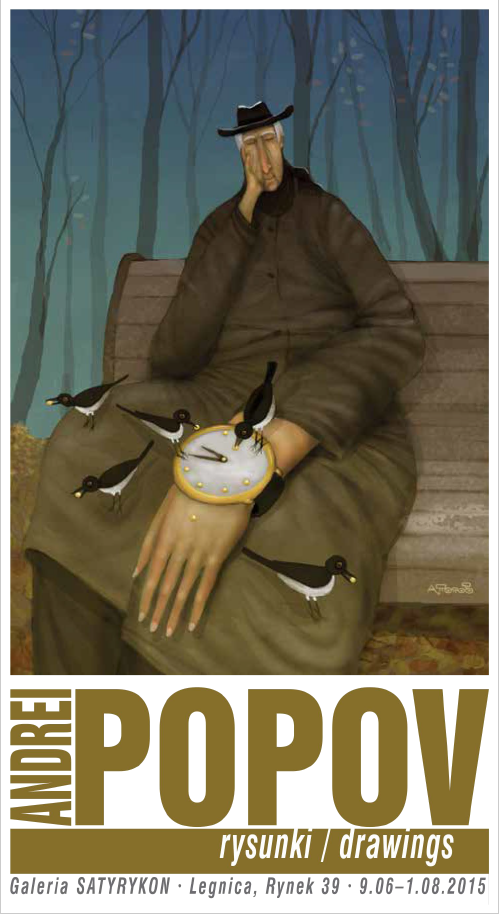 Hanna PYRZYŃSKA 'A Line I san Essence' (18.01. – 20.02.2011)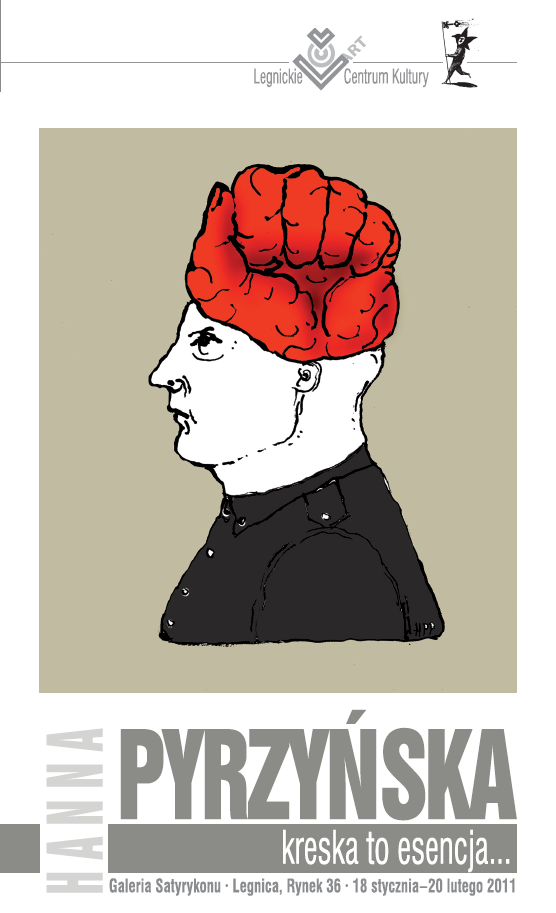 Jola RICHTER-MAGNUSZEWSKA 'Illustrations' (5.09. – 28.10.2017)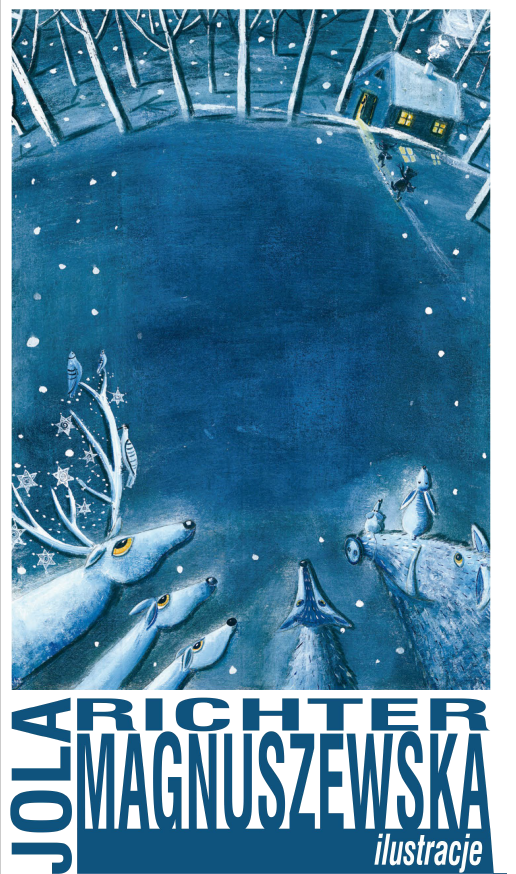 Robert ROMANOWICZ "Pirate of Imagination' (3.01. – 24.02.2018)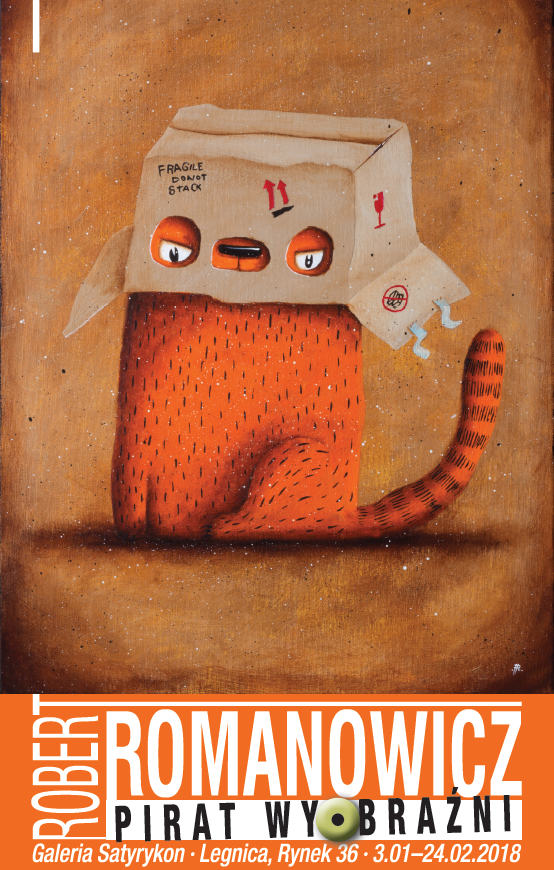 Joanna RUSINEK 'Illustrations' (2.11. – 31.12.2016)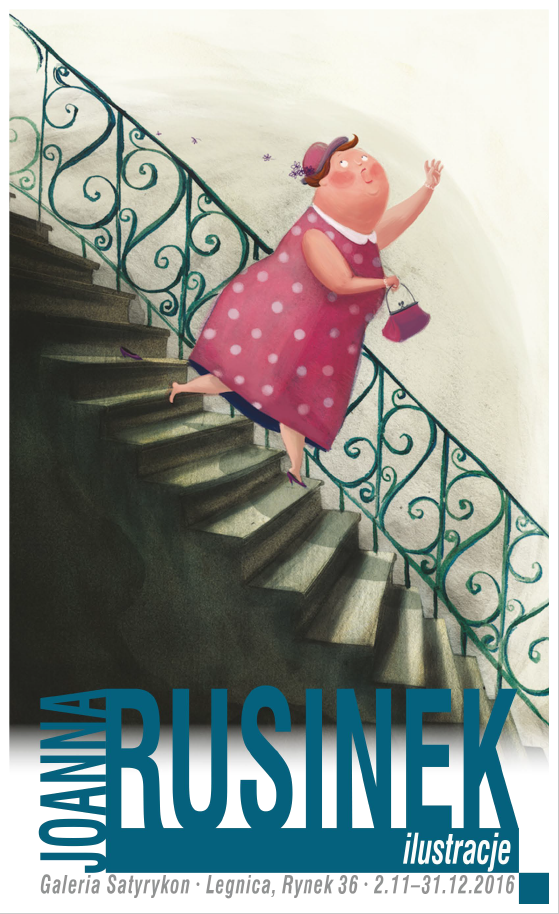 Robert SARNECKI 'Where Does Your Inspiration Come From?' (9.09. – 30.10.2014)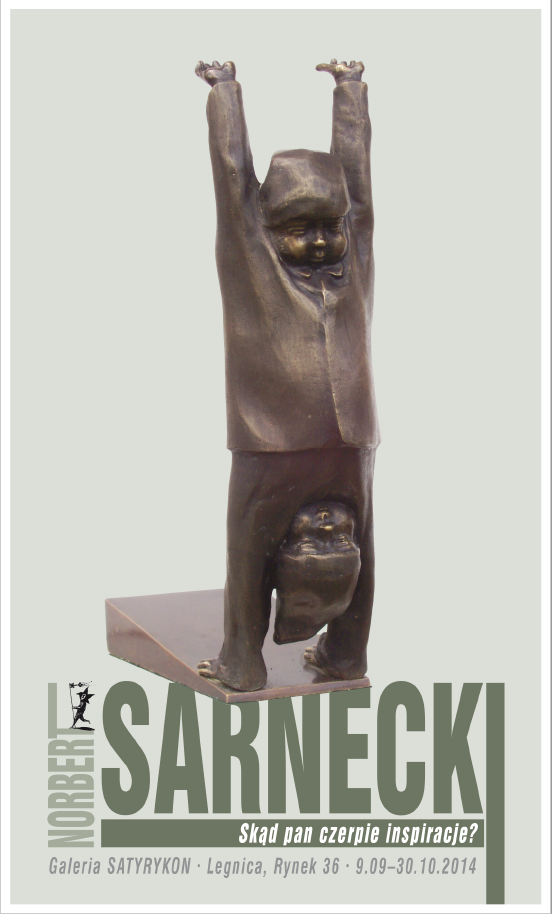 Sabina SOKÓŁ 'This Way or That Way?' (25.02. – 4.04.2014)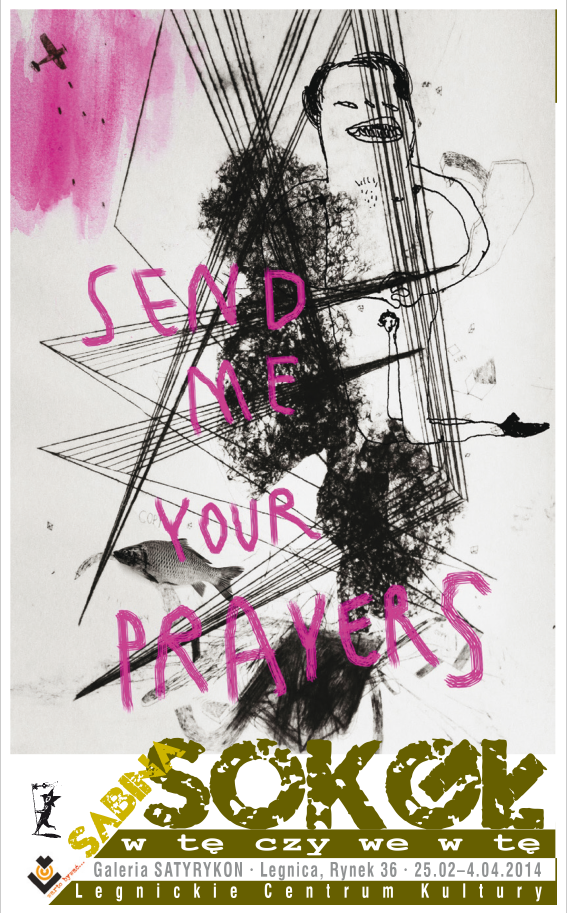 Natalia STACHURA (at present PIRAMOWICZ-ODROWĄŻ) 'Humans and Snakes' (20.11.2012 – 13.01.2013)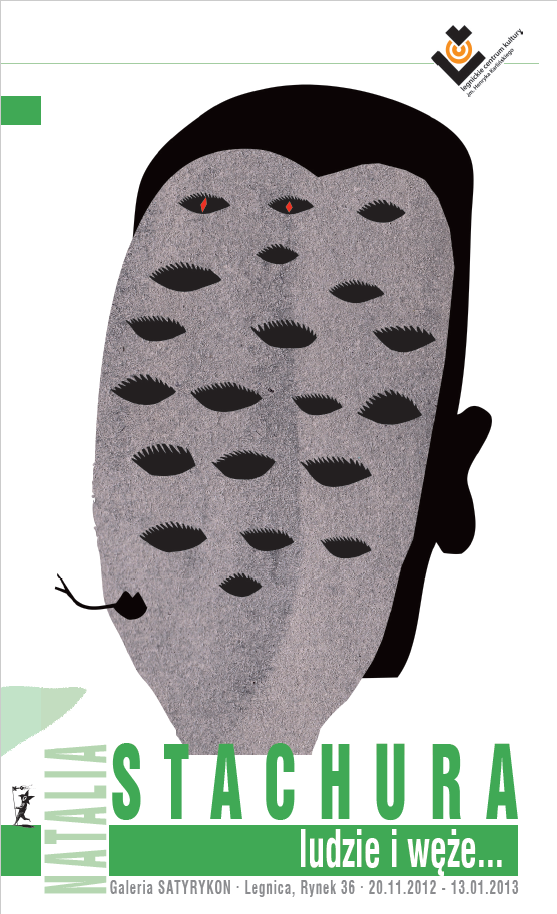 Paweł STAŃCZYK 'The Ninth Month' (8.09. – 31.11.2015)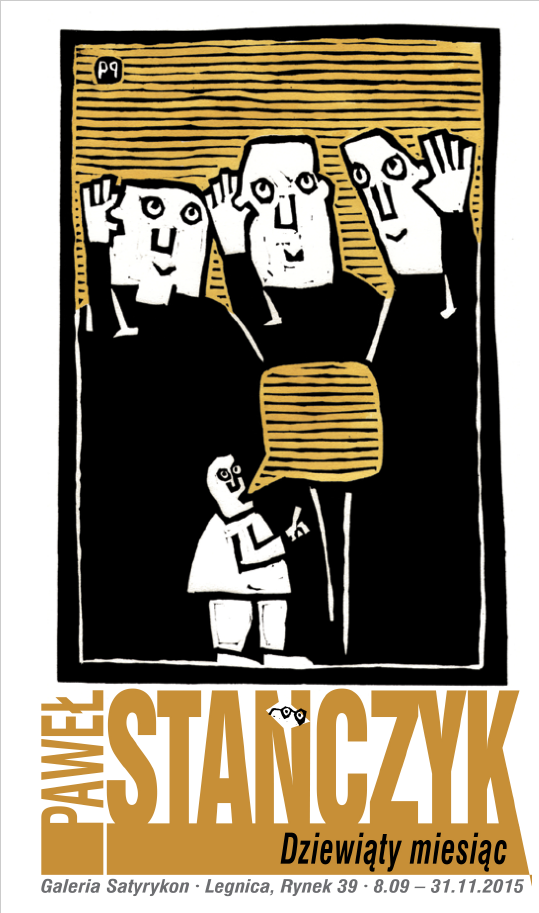 Grzegorz SZUMOWSKI 'Work Show' (31.05. – 2.08.2012)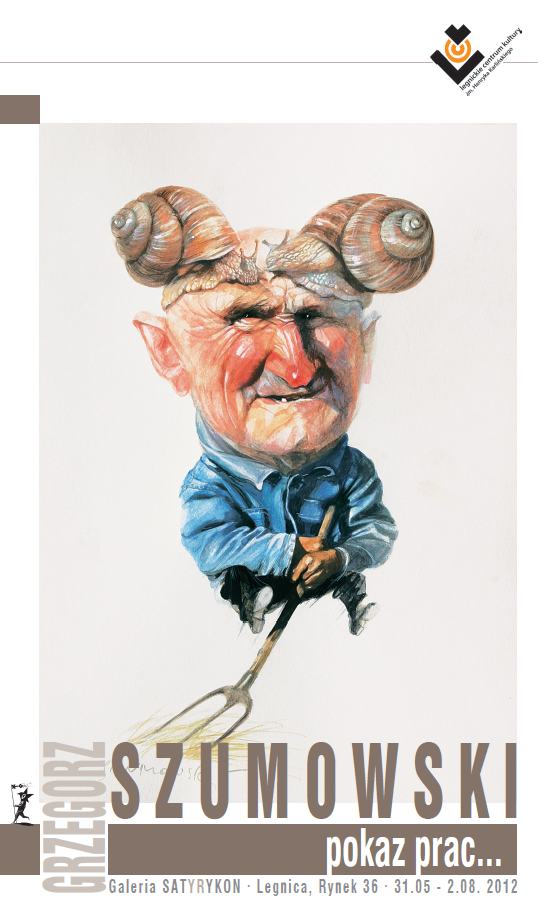 Bartłomiej TRZOS '(Not) Serious' (5.03. – 25.04.2013)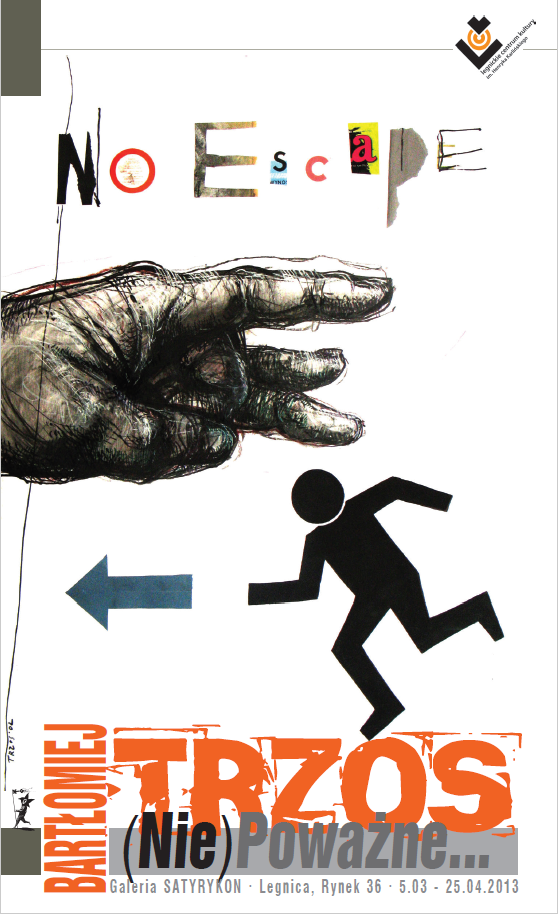 Maciej TRZEPAŁKA 'Black, White, Coloured…' (11.01. – 2.03.2012)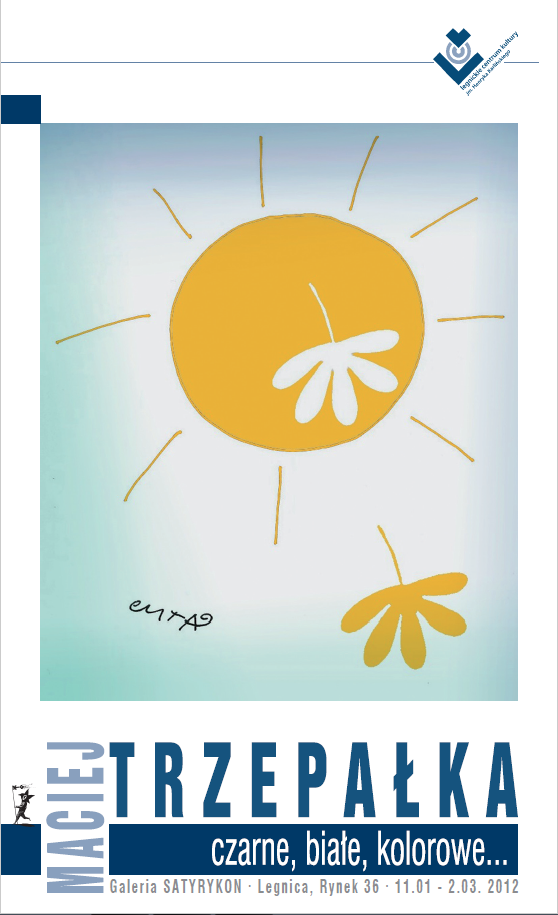 Ola WOLDAŃSKA-PŁOCIŃSKA 'The Piglet Itself Is Not Enough for a Living' (26.02. – 27.04.2019)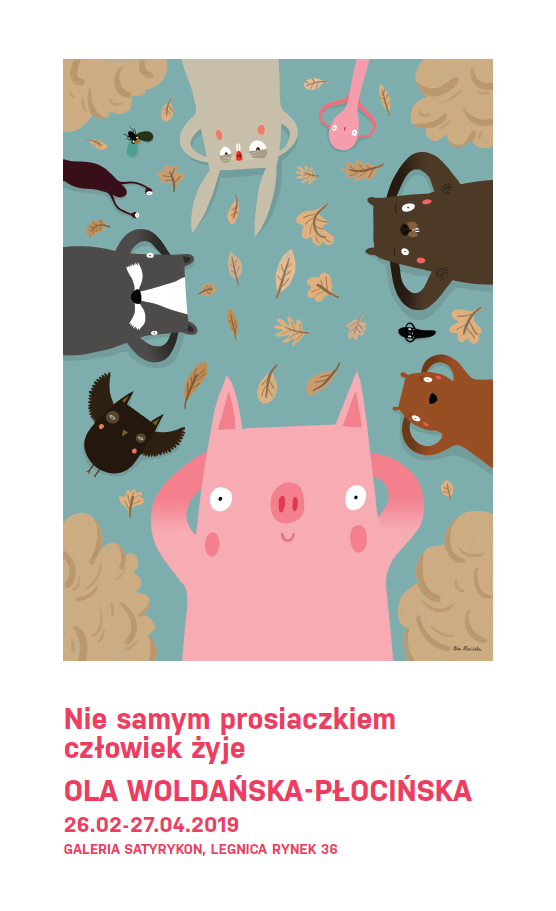 Magdalena WOSIK 'My Soul of a Graphic Artist?' (22.02. – 26.03.2011)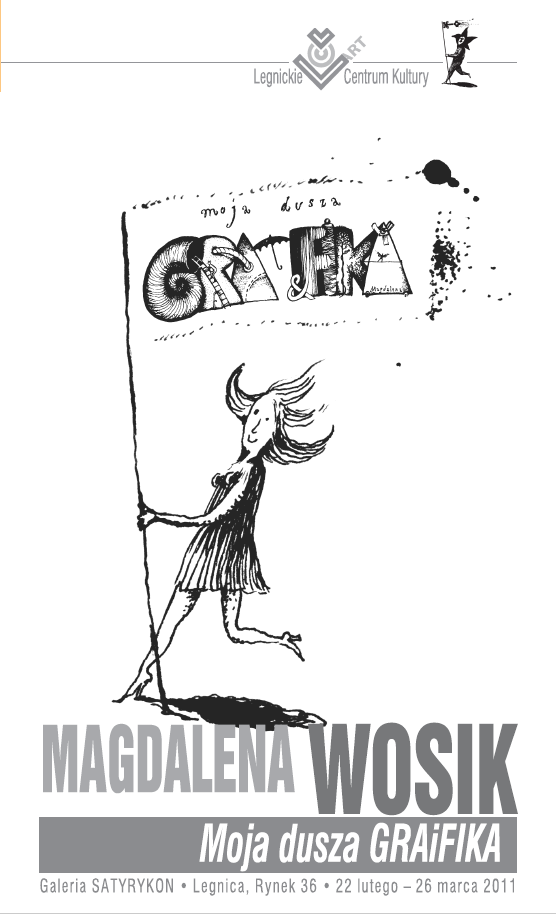 Mikhail ZLATKOVSKY (Russia) 'Cartoons' (10.09. – 30.10.2013)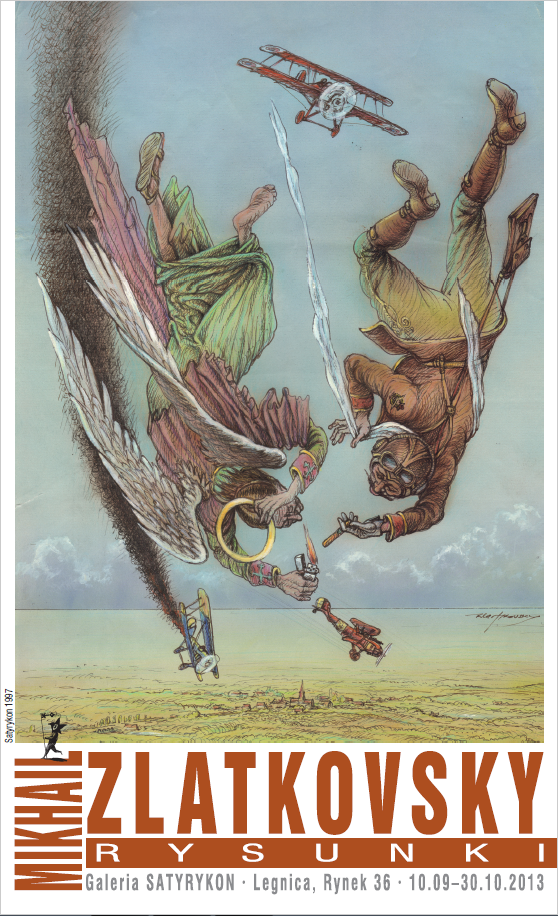 Zenon ŻYBURTOWICZ 'Indiscretions' (2.10. – 18.11. 2012)