As each year, the Museum of Caricature hosts an international exhibition devoted to satirical drawing. This time, we are combining two competitions organised as part of the Legnica SATYRYKON festival into one exhibition. In addition to the main competition entries, we are also presenting works from the sketchbook competition called SKETCH IS POWERFUL.
SATYRYKON is Poland's biggest event focusing on satirical drawing, held continuously for the past 45 years. The competition is open to cartoonists, graphic artists, painters, sculptors, photographers and poster designers. This year, entries were judged in two categories: JOKE & SATIRE and this year's main theme – EGO. The competition attracted 2523 entries by 768 authors from 67 countries. The most important trophy, the Grand Prize of Satyrykon 2023, was awarded to "Tank" by Grzegorz Myćka. The first prize in the EGO category went to Stanisław Gajewski.
SKETCH IS POWERFUL is a sketchbook competition that has accompanied the main competition for the past three years. It is addressed to pupils, students and graduates of art schools and colleges. This year, interest in the event exceeded all expectations. A record number of 436 participants entered the competition – almost twice as many as in the previous edition. The exhibition features 128 sketchbooks. These are drawings by the leading creators of Polish illustration, design or poster art, as well as by young artists just beginning their adventure in the art world.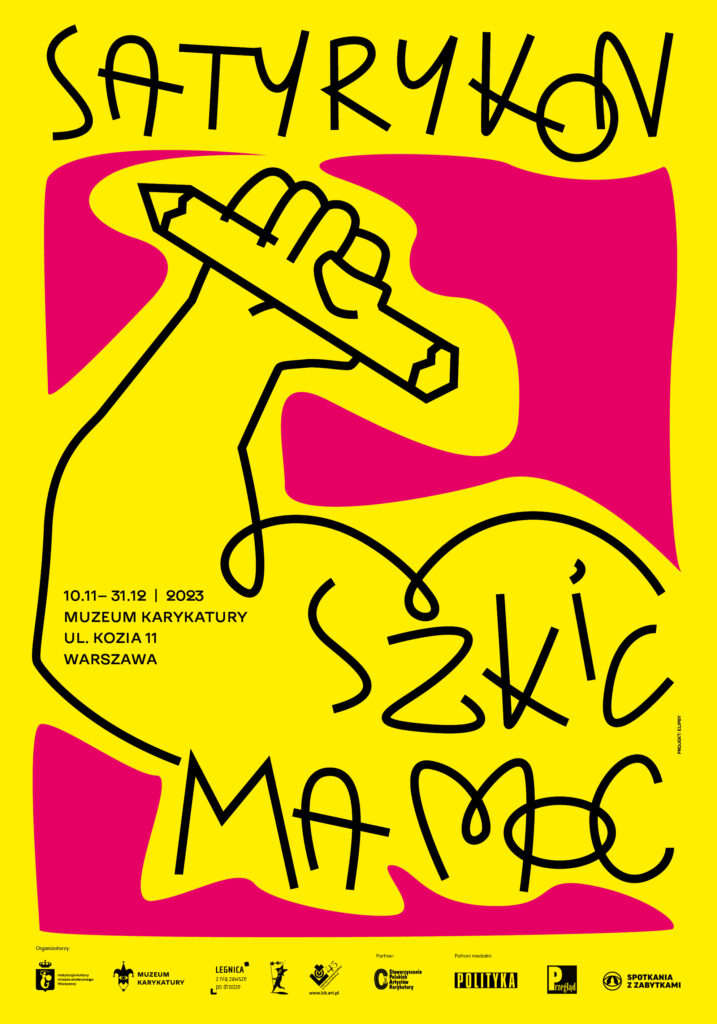 International Exhibition
SATYRYKON. SKETCH IS POWERFUL
10 November – 31 December 2023
9 listopada, g. 18.00 – opening night