Satyrykon, since its very beginning, has been accompanied by events exceeding the area of fine arts. This tradition has been cherished also by the relatively new – as compared with the 43-year-old event – initiative of awarding rebellious and inspiring Personalities.
Since 2013 we have honoured artists and authors with STILETTOS for their open minds, sense of humour, self-distance and also being distanced from the world, for actions which influence social intellect, and help moving against superficial correctness and doubtful normality. The laureates are chosen by the Satyrykon Stilettos Chapter whose members change annually but always represent opinion-forming milieus in Poland.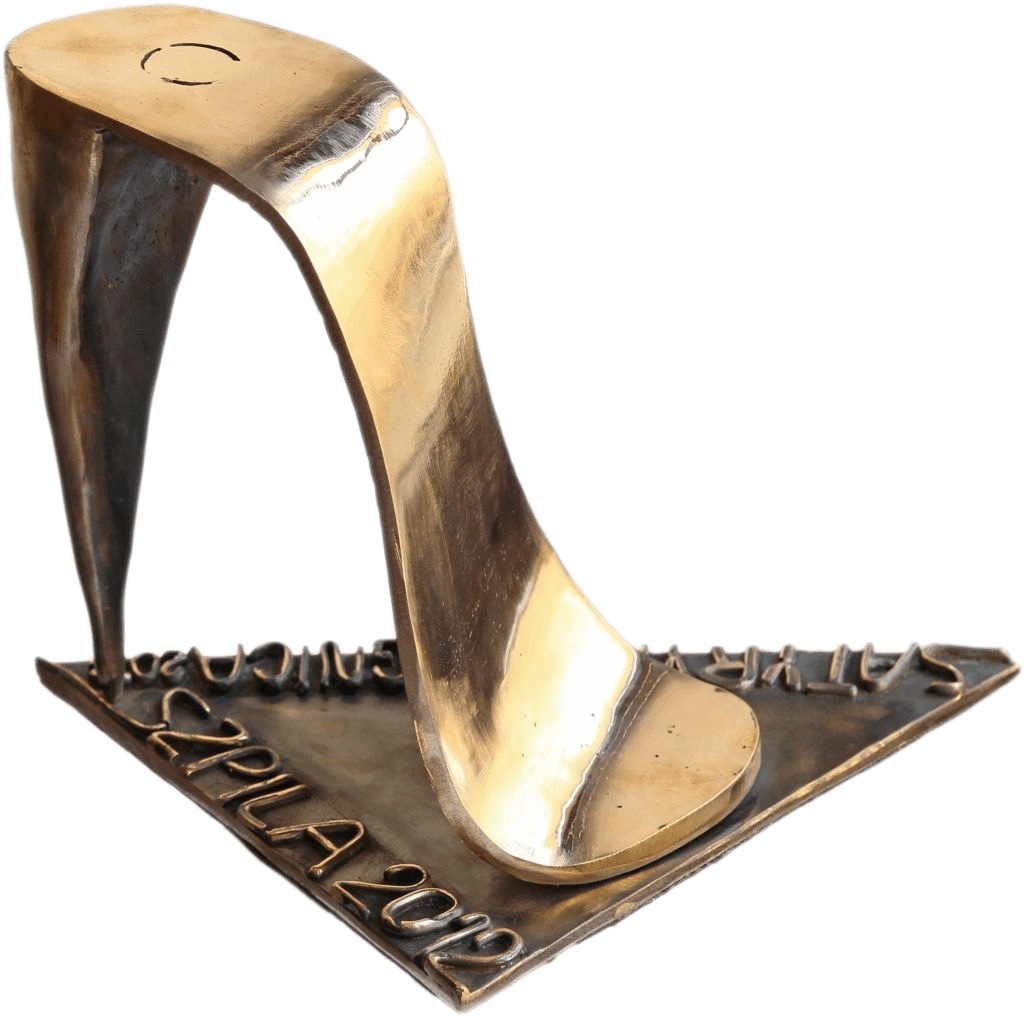 The bronze statuette of STILETTO (weighing nearly one and a half kilo) was designed by a sculptor, Leszek Michalski.
Honoured artists and authors