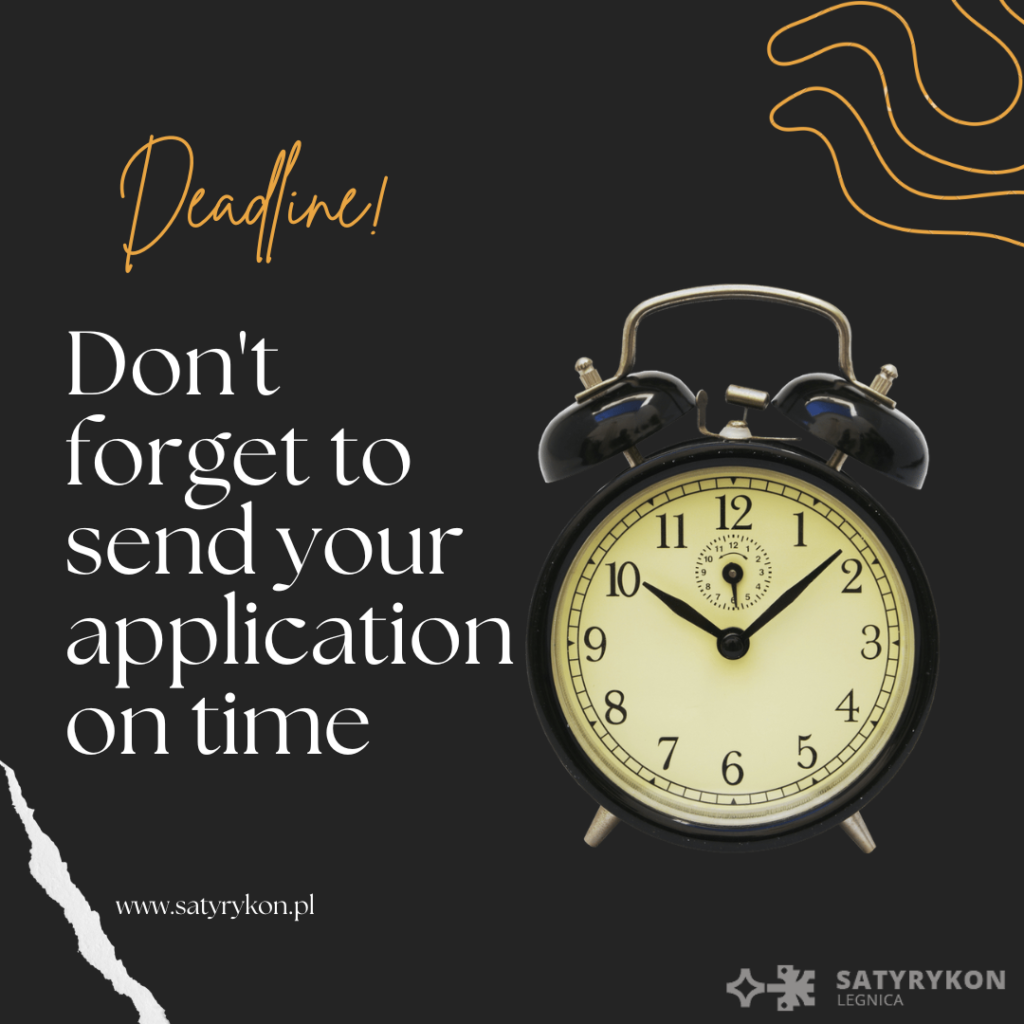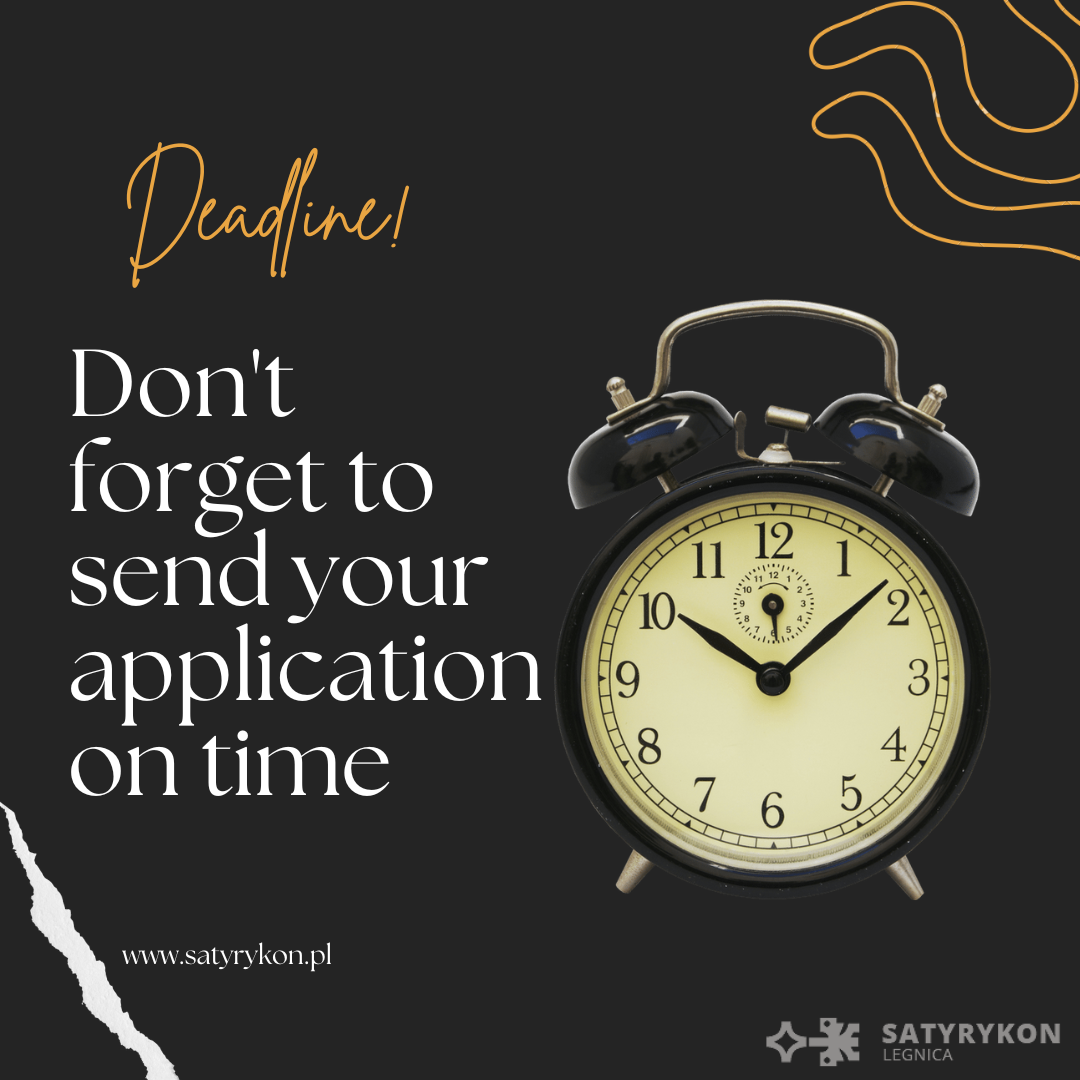 Time is running out!
There are only a few days left until the closing date for submissions to the Satyrykon 2023 competition!
We would like to remind you that the deadline is 5 January 2023 at 11:59 Polish time zone.
Entries are accepted via the form at: https://satyrykon.pl/application/
One participant can submit a maximum of three works to the following sections:
I – EGO
II – Humour and Satire
Submitted files must not exceed 3 MB in size (otherwise they will not be sent through the form!) and should be saved in JPEG, JPG, PNG extension. We kindly ask you not to send us your works in PDF!
IMPORTANT INFORMATION! 👂 👀 ⚠️
✔️ A correctly sent application to the Satyrykon competition should end with the message "Thank you for submitting!".
If such a message does not appear and the page returns to the beginning of the form – it is likely that your submission has not been sent to us. In this case, please contact us by email 📧konkurs.satyrykon@lck.art.pl
We would also like to inform you that submissions are registered manually, not by a machine – hence the confirmation that the submission has been registered comes by email after a delay. 📩 We reserve 7 days, but we try to work faster 😉